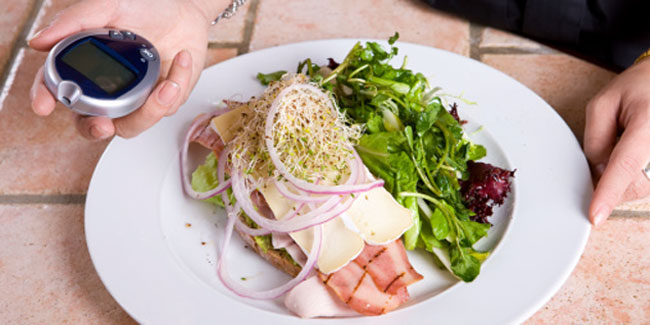 There is nothing as healthy for fighting diabetes as natural methods. Learn the many ways you can fight diabetes without developing the risk of side-effects.
Diabetes, if not managed properly, can turn out to be a serious medical condtion. There are several long-term effects of diabetes, such as stroke, heart attack, blindness, etc. Diabetes is a chronic disease that has no particular cure; however, there are ways in which you can manage it.
According to the researchers of Northwestern University's Feinberg School of Medicine, if current pattern of diet and nutrition persists, then up to 75% of men and 52% of women will suffer from type II diabetes or pre-diabetes by the year 2020. Learn some natural ways to fight diabetes and reduce its effects if you already have the disease.

Here are six natural and effective ways to prevent becoming a part of that statistic:

Sleep Better Every Night
Try to get at least 6 to 7 hours of sleep each night. As per a study by the University of Chicago, it has been found that those who sleep for less than 6 hours each night are at a higher risk of diabetes. It is more applicable to those who are genetically prone to this disease.
Get Your Daily Dose of Sunshine
Get enough of sunshine daily, which is the most natural and abundant source of vitamin D. It has been observed by the scientists that people who get paramount amount of vitamin D are less likely to get affected by type II diabetes. You can take a walk outside thrice in a week for just 5 to 10 minutes, as this much of exposure at a time will give you recommended amount of Vitamin D. Experts suggest a daily intake of 1,000 to 2,000 IUs per day is more than enough.

Say Bye to Stress
Relaxation is the key to bid bye to all chronic diseases like diabetes. It's time to put yourself first and make happiness your top priority. Listen to soothing music, get a body massage, do yoga to ease the long-term effects of stress, including stress hormones and damaged blood vessels.

Make Fitness a Daily Routine
Join a gym or yoga class to boost the lean muscle mass. Try to do 30 minutes of cardio exercises at least five times a week and also include resistance training into your weekly exercise regime. By following this you can reduce your insulin resistance.
Add Bitter Gourd to your Meal
Bitter gourd is used in culinary dishes as well as in medicine. According to a recent study, bitter gourd contains certain components that can be as effective in lowering blood sugar as Glibenclamide, a pharmaceutical drug. Bitter gourd increases insulin sensitivity in the body, allowing glucose in the blood to be processed more effectively.
A Dash of Cinnamon may Help
You may add a bit of cinnamon to your meals or coffee as it helps insulin to do its work more effectively in the body. A scientific research was conducted recently that showed that cinnamon extract is an invaluable tool in controlling and preventing diabetes. You can even reduce your sugar cravings by using cinnamon extract and control your weight and prevent diabetes. It is also beneficial in maintaining healthy cholesterol levels in the body.


Read more articles on Diabetes.