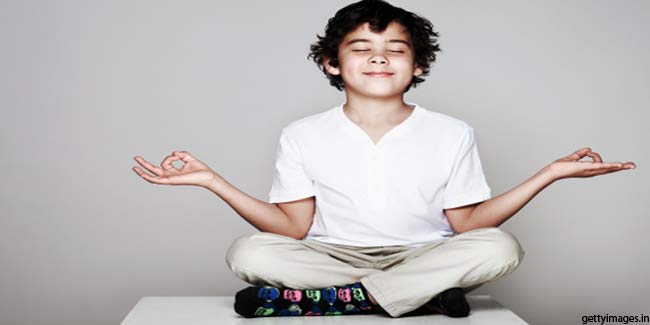 Meditation can prove to be very useful in relieving stress and making a person calm. Students especially need to be calm in order to perform better. Leran how meditation helps students.
Considering the immensely competitive scenario they are forced to be a part of these days, youngsters are being continually subjected to immense pressures. In such cases, the benefits of meditation for young students can be truly amazing.


In order to give his best, a student has to maintain the right balance of mind, body and spirit. Meditation, yoga and other alternative therapies can help students achieve the same through regular practice.

As a result, more and more educational institutions are resorting to the ideals of holistic health and wellness as a compulsory part of their daily curriculum.


Advantages of Meditation for Students
Meditation will help to increase your concentration and will also enhance your mental focus. The more focussed you are, the better will be your performance at tests, interviews and similar such assessment platforms.
Meditating also has a lot to do with the way you feel about yourself as well as your performance. Students indulging in regular sessions have exhibited a more positive behaviour and absenteeism had also reportedly decreased over time. This meant more regularity in schedule and a disciplined approach towards regular assignments, projects and evaluations. This also led to timely completion of homework and of course better grades to take home to parents.
Meditative sessions have also known to play a major part in improving interpersonal relationships amongst students. There was less of jealousy and unhealthy competitiveness. Instead, teamwork was encouraged and they appeared keener on winning together rather than achieving goals all by themselves. Such positive traits in the formative years of their lives contributed significantly in the personality building exercise.
Meditation benefits for students also mean inculcation of greater confidence in whatever they do. Young minds surely find it easier to deal with their fears and are more positive about achieving their desired goals.
Meditation insures longer and sounder sleep which helps in rejuvenating the mind for new challenges. Therefore, there is less tension and stress and no more headaches either. Yoga also helps in dealing with hypertension in students who find their lives to be too stressful and helps them to remain calm and hold their nerves, ensuring optimum performance.
One of the most essential benefits of meditation for students is that it helps in sharpening the brain. Some concrete tests have been conducted to prove the above fact. This means students can achieve more during competitive scenarios.

Meditation for students can truly prove advantageous. However, you need to practice the sessions religiously, on a regular basis to be able to feel the actual differences.
Read more articles on Meditation.