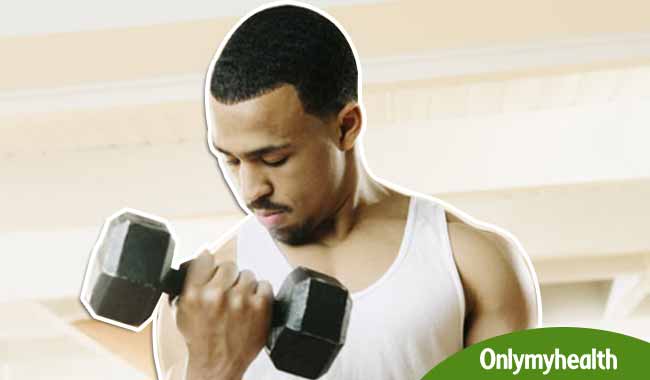 When you are trying to build body mass, you may start a slower pace work-out and then move ahead when you start observing changes in your body.
You must have perhaps, while the movie was on, fantasised yourself of ripping out of the movie screen onto the theatre aisle and walking down with your cape wooing everyone around. Looking for Henry Cavill's workout and diet secrets? You are just where you should be.

As given on Men's Health, soon after Cavill finished his shooting for the Immortals, he began to work his body up for Man of Steel. According to Cavill's trainer and fitness consultant, Mark Twight said that the program was based on two parts i.e. a 100-rep routine called the tailpipe that focuses primarily on training and recovery.

After the training has pushed one to the tether in terms of working out and exhaustion levels, the tailpipe recovery involves taking 8 deep, controlled breaths after finishing of the exercise.

According to Men's Health, one may workout to have the body as that of Cavill in the movie by performing 25 reps of Goblets Squats, Squat Thrusts, Kettlebell Swings and Jumping Jacks. To recover in between the exercises, follow the tailpipe advice given above after each exercise. Cavill is said to have trained for 2 hours every day.
Workout
A trusted suggestion would be to work-out on alternate days as you would be parched of excessive sweat because of the workout. On an off day, rest as much as you can by taking lots of sleep. Get back to work the day after. You may run on the treadmill, hit a heavy bag or swim for about 15-30 minutes each on every alternate day depending on your fitness level.


Read: 5 Most Effective Weight Gain Exercises that Men Must Try
Diet
Caville told the interviewers from Total Film Magazine that his secret to packing up the packs is consuming 5,000 calories each day and pack on lots of protein. Lean protein sources along with high fats were also a great part of his fitness regime. Honestly, 5000 calories is a huge number for a day, especially for a beginner. You may start at a slower pace and then move ahead when you start observing changes in your body.

Consider this case, you may be able to stack 5000 calories in one day by eating a lot of junk, but this will not help your body be at its best and normal pace. Include the best of nutritious food and fat at its minimum, Include a variety of foods like fruits, vegetables, protein and lean meats.

Read: 7 Remedies that Can Help You Gain Weight

When you are trying to build body mass, you must aim for at least a minimum of 1 gram of protein per 800 grams of bodyweight. Some of the sources of good protein include beef, fish, egg, chicken and dairy.

Read more articles on Weight Gain.

For more such articles, Download OnlymyHealth App.