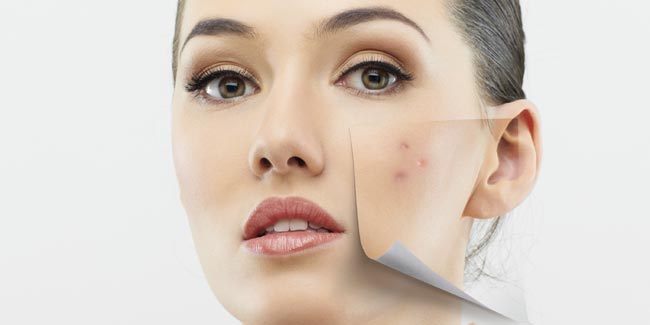 Acne prone skin unlike normal skin needs different sort of attention and care and you must take the same level of care when you are applying make-up on your skin.
Covering the imperfections on your otherwise pretty face can be a Herculean task; what could be the right formula? Make-up is what you may be thinking right now, but is it the right kind of make-up that you have in your mind?
There is a constant worry about whether your make-up will further flare up the acne on your face or will it look fine? There are many things to look at before you randomly select make-up, take a look at what you can do to get the right kind of make-up for acne prone skin.
Clean the Skin and Treat Acne
You must at first clean your skin with a gentle cleanser, one that will not strip your skin of its natural moisturisers. Wash your skin with lukewarm water, and pat it dry with a clean wash rag, you must keep many washrags read by your side and use one each day. This is to prevent spreading the pore clogging bacteria on your skin.

Then you should apply your acne treatment, the ones that you have been using for your acne worries, and then allow sometime for the medication to settle easily.


Sun Protectant Moisturiser
Use a moisturiser that is sun protectant, with an SPF which is at least 15. Dry skin actually triggers your glands in order to produce more oil in an effort to rehydrate the skin, and hence by keeping the skin properly hydrated you in fact allow your skin to spend more time glowing and less of making grease. Additionally your skin will be protected from the sun's UV radiation that can cause premature ageing, dull-looking skin and an increased risk of skin cancer.
Add Primer
This is optional; if you have scars from previous pimples or struggle with dry or uneven skin tone then a make-up primer can be used to increase the skin's firmness and help the foundation to go on smoother. Take the primer and place small dollops on each side of the nose and smoothen outwards.
Concealer Blemishes
Apply concealer on the broken areas with clean fingertips. Leave the concealer on the blemishes for 5-10 seconds before blending to allow time for it to adhere to its spot. The green hued ones do a good job of offsetting aggravated pimples, but if you have dry, flaky blemishes then you should go with a traditional one that is one shade slightly darker than the normal skin tone.


Foundation, Face Powders and Colours
If you are in the habit of using foundation gently smoothen foundation using light layers so as to allow your skin to breathe. Finally, you could dust off facial powder and finish it off with an eye shadow or lipstick of your choice.
Some Important Tips
• Use make-up brushes or sponges when applying products as this makes it easier for you to blend the make-up for a more natural finish. You must also avoid touching your face with your fingers.
• Wash the brushes that you use for make-up, and this should be done at least twice or thrice a week. The excess make-up that remains on your brush is a breeding ground for dirt and oils.

• Make a note of the ingredients you use; products that say non-comedogenic, paraben-free, sulfate-free or oil free are good to use. Do not use the ones that say isopropyl isostearate, isopropyl myristate, myristyl myristate, lanolin oil, coconut butter or lauric acid.

• Use light strokes when using make-up, do not press or stretch the skin.

The most important tip that anyone can ever give you is to keep your skin clean and oil free when it is acne prone.


Read more articles on Face Make-up.