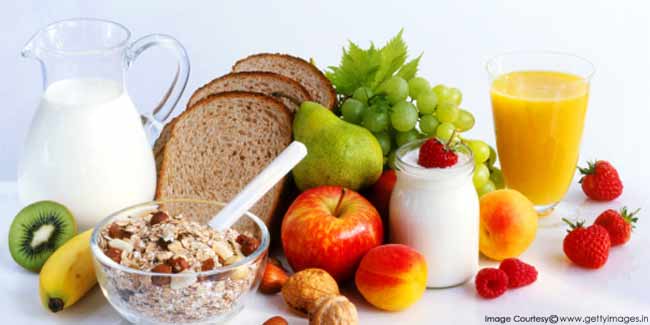 There are different low-fat healthy diet plans some of which suggest high fibre intake while others suggest high protein intake along with significant reduction in fat.
There are three basic low-fat healthy diet plans, but before adhering to any one of them, one must discuss them with a nutritionist or dietician. Take a look at some low-fat diet plans below.
Ornish Diet Plan

It is one of the low-fat healthy diet plans developed by Dr. Dean Omish. The key idea of this diet plan is to consume less than 20 per cent of the daily calories by fats. Apt for vegetarians, this diet plan phases out all fried items and allows inclusion of baked, canned, dried and boiled food. The Ornish low-fat diet is further divided into the reversal diet and the prevention diet. Heart patients can resort to the reversal low-fat diet and people at a risk of developing heart ailments due to high cholesterol levels or lifestyle disorders, such as diabetes or obesity are advised to follow the prevention diet.
Foods allowed in Ornish Diet: Beans, whole grains, oatmeal, egg whites, fresh fruits and vegetables and fresh herbs.
Restricted Foods: Nuts and seeds, white rice, junk and fast food and all other sources of refined carbohydrates.
Scarsdale Diet

One of the most popular low-fat healthy diets, Scarsdale diet dates back to early 1070s. This Scarsdale low-fat diet restricts excessive consumption of fatty foods and sources of refined carbohydrates and favours items high in proteins. Without any disturbance and modifications, this diet plan has to be strictly followed for two-weeks. After two-weeks, the follower can reformulate it by including items low in fats to prevent the body from getting accustomed to the diet.
Foods and Drinks allowed in Scarsdale Diet: Fruits and vegetables except carrot and celery sticks. Water, diet sodas and a cup of tea or coffee a day are allowed.
Restricted Foods and Drinks: Snacks and alcoholic beverages along with sugary sodas and shakes. All kinds of fatty items and foods that increase LDL 'bad' cholesterol are not included in this two-week low-fat diet plan.


Karl Lagerfeld Diet

This diet plan was exclusively designed for the fashion designer Karl Lagerfeld by Dr. Jean Claude Houdret. This low-fat diet helped Karl to shed a total of 92 lbs. within a year. The key idea of the diet is to attain maximum calories from various sources of lean proteins, fruits and vegetables. Divided in three phases, this diet requires the follower to be under constant supervision of a dietician to ensure proper and complete nutrition to avoid deficiencies of the body. Three phases of the diet are:


First Phase: A person's caloric intake should be located between 800 to 900 calories a day. This phase is alternatively known as very low calorie intake phase.


Second Phase: The daily caloric intake is increased to 1,000-2,000 calories a day.


Third Phase: Caloric intake improves to 1200 to 1600 calories per day.
Read more articles on Diet Plans.
Also Read: How to make your own diet plan