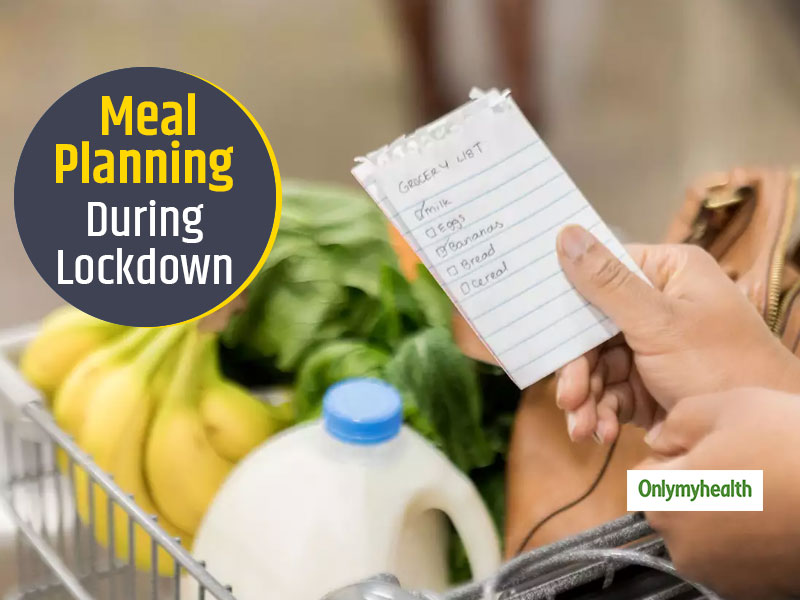 Just when we thought that the lockdown 2.0 is soon to end, the recent government directives imposed an extension on the nationwide lockdown until the mid of May, making everyone even more aware of the need of staying indoors as much as possible. Even though groceries and other necessities for kitchen remain to be available in abundance, it is essential to not venture out for small things. Does this make cooking a huge task in between managing a home and office work too? Does this put a huge question mark on healthy eating during this lockdown? Pavithra N Raj, Chief Dietician, Columbia Asia Referral Hospital Yeshwanthpur explains, "It is important that we focus more on what's available in the kitchen rather than what we need to get. Also, one should plan the menu well, waste less and prepare healthy food rather than a heavy meal. This phase is crucial as staying at home can lead to the urge of eating something every time. Hence, eating is good to stay mentally balanced, but physical fitness should be kept in mind too."
Watch this video to understand how food storage can be easy:
Also Read: Dr Bathwal Tells How To Store Foods To Minimize Waste During Lockdown
Plan your family's meal well by following these simple steps, as told by Dietician Pavithra N Raj:
1# Cooking Gas Usage: Gas should be effectively used as it might be challenging to get a backup asap. Also, one should cook, keeping in mind all measures to save and conserve LPG or cooking gas.
2# Grocery Shopping Tips: Grocery shopping during this time can be a harrowing task. Hence, these tips can be followed for properly shopping for groceries, without the need of venturing out again and again.
One should segregate non-perishable and perishable items. As per Dietician Pavithra N Raj, cereals, pulses, dal and atta should be the main items for storage.
Fats and oil and nuts and oilseeds would be the list of non-perishable items. Storing these in excess is difficult as they become stale. So buying them blindly is no solution. Know how much of all this is used so that you can buy as per the need.
Non-Perishable Items:
A nut is essential for healthy living, especially if you are a vegetarian. Nuts are a great source of protein, so do not forget to stock up on the nuts as and when possible. Buy responsibly and buy only that much required for the month.
Buy enough condiments like coriander, garam masala, jeera, salt that will last for 15 days and then the fresh stock can be bought. These, if not stored correctly, can become clumpy and stale for use.
Use sugar wisely during this time, especially for those with weight issues and diabetes.
In case of shortage of milk, have milk powder to be used during emergencies.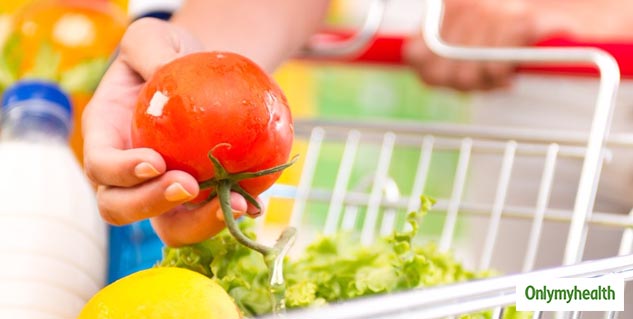 Perishable Items:
Everyday use vegetables like onion, potatoes, ginger, etc. should be bought carefully as these can go stale very soon and can also be grown in our gardens. For storage, ginger and garlic can be stored in a paste form in the refrigerator. Also, vegetables like spinach, onion and tomatoes can be stored and in a frozen way for a minimum of 10-15 days. Also, legumes like beans, zucchini, etc can be blanched and stored.
Fruits are expensive and certainly cannot be stored. So buy fruits following consumption. Canned fruits can be used for making desserts over fresh fruits, and these canned foods can be purchased from stores.
Dairy products like milk and curd should only be purchased for a day consumption. Milk, on the other hand, can be stored for 2-3 days max.
Meats, poultry and eggs can be stored in the freezer.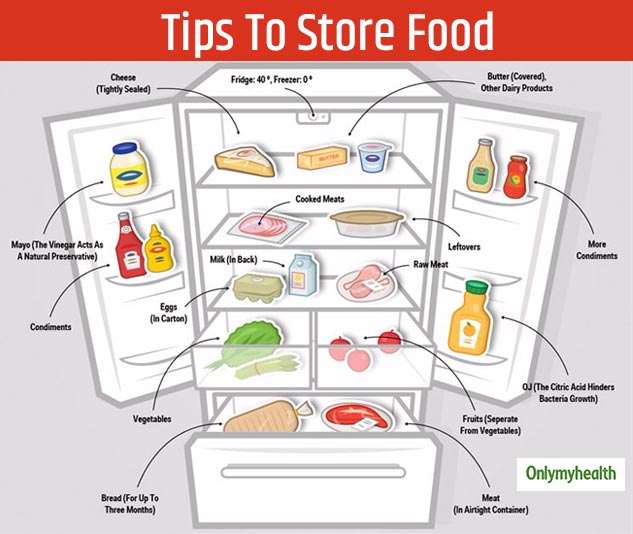 Also Read: Don't Throw Away Eggshells! Here Are 5 Eggshell Hacks You Must Try
Tips to prepare a plan and prepare food during quarantine:
Keep the menu simple.
Cook only the required quantity overstuffing the fridge with leftovers. Like, if you have leftover idli, you can cut it into pieces and make idli upma.
Use the skin and seeds in making various chutneys.
Use vegetable leftovers are a part of the skincare routine.
Read more articles on Home Remedies