A billet doux or the love letter tradition although seems to have been eliminated from the romantic scene in contemporary time but the passion and the charm it held has not waned. It might seem rather antiquated to send a love letter in the age of internet and mobile phones, nevertheless the ardour conveyed through a billet-doux in your own handwriting is irreplaceable.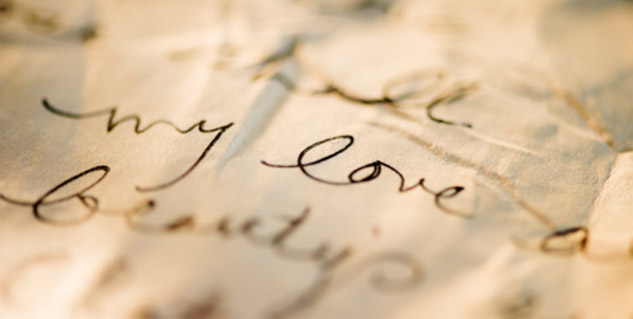 Writing a love letter is an art with its own requisites. The most important thing to be kept in mind when you set out to embark on the romantic journey is the kind of paper you use. Just as your feelings, that are so very special, use a classy kind of paper. Never avail the use of the regular stationery.
Use a good quality pen to pour out your feelings in the letter. A poor quality pen will blot the paper sending a very poor impression. If you do not possess the cursive writing skill, write very slowly so that your handwriting is legible.When you start your letter, open it with a considerate salutation, like 'Dear','Dearest' etc and end similarly. Adding a 'Take Care' when concluding is a good option.
[Read: How to Charm a Girl and Flatter Her to Like You]
The basic aim is to set the tone of intimacy whereby you have to convey you really care and love the person concerned.
Pour your heart out with honesty and earnestness. Do not try to be too flowery and dramatic, stick to the rule of simplicity instead.
To set the aura even before the letter is read, you may sprinkle some perfume over the sheet but make sure you sprinkle perfume from a distance or it may leave an ugly blotch.
Last but not the least, to invoke these symphonies in her background, you can place some rose petals in the envelope the carries the letter.
Once you are done, seal your letter with a kiss and send it off to its destination. Luckily, the coming down might embark with an affirmative reply. Good luck…
Image: Getty
Read more articles in Sex & Relationship.
For more such stories, Download Onlymyhealth App.