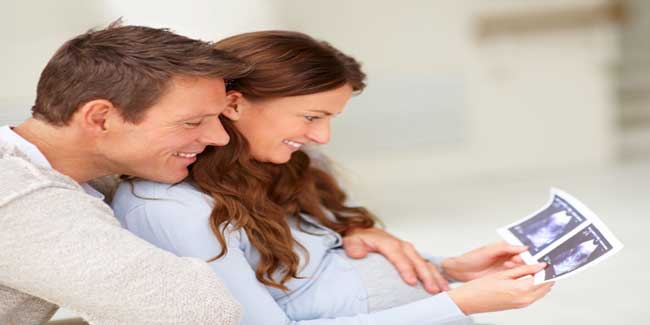 It is difficult for men to see their wives wriggle in pain during labour and delivery, but it sure is one of their lives' greatest moments. How could a man help his wife through labour and delivery?
Labour can be scary and overwhelming experience for women. You can comfort your partner and provide the needed support and encouragement. Expectant father need to prepare himself so that he can positively contribute to the birth giving process.
It is definitely up to the mother to do all the pushing in the delivery room, but dads do play a major role in the birthing process too. Labour could be a very scary experience for first time mothers, and just by being there and showing support a dad can create a lot of difference. Know in what ways you can get to be of good help to your wife during labour.
Attend Prenatal Visits
Even if your wife is capable of going on prenatal visits on her own you must give her company. By doing so you can keep track of your baby's health and have right information on labour and delivery procedure your woman will go through. You must discuss all your doubts and concern during prenatal visits.
Attend Labour and Delivery Classes
Another important tip for expectant dad is to attend labour and Childbirth (delivery) classes with his wife. Nowadays, most of the hospitals schedule classes to prepare new parents for labour and delivery. The classes include all the details about labour and the possible complications that the mother may face.
Divert her Attention
Labour is a tedious process. It requires waiting for long durations, try to take your wife's mind out of discomfort. Try to keep her occupied with conversation or music.
Talk for Her
You must not wait till the time of labour to ask your partner about the kind of assistance she wants. Talk about her birth plan and know what she expects from the doctor. Experts are of view that when mom is in pain then expectant dad can best explain her wishes to doctor. You must be flexible in you approach as the situation can any time demand change in birth plan. Be ready for it and ask your partner if possible.
Show your Support
Do your best to show her that you are there for her. As the intensity of contractions grows you must reassure her that she is doing well. Some women don't like to be touched during the time of labour and delivery while the others like to be massaged. Do whatever brings comfort to your partner.
Don't Get Light-Headed
During labour, women can be more sharp-tongued than usual. Try to be calm and if you can't take the pressure then ask nurse to take care of your wife and take a break.
Stay Calm
Don't get overwhelmed during labour and delivery. Remember that you have to support your partner who is undergoing a very difficult phase. So do your best to stay calm, you can practice deep breathing technique.
Finally when that moment you stand still and watch your own child move in your arms you would know it was all worth the trouble. The pain and the anxiety can now go for happy times lay ahead!
Read more articles on Labour and Delivery