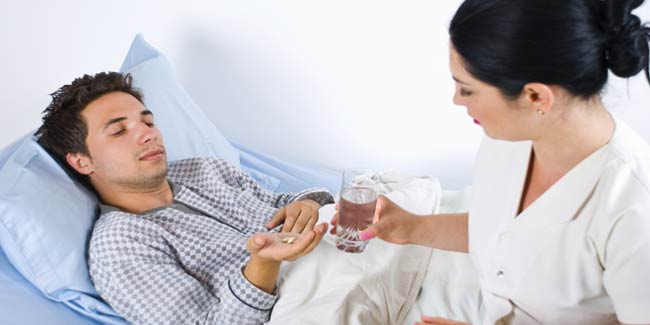 Tuberculosis patients have every reason to look towards life with a positive outlook. A large number of patients get completely cured with treatment available for tuberculosis. The treatment depends upon the type of TB that one is suffering from.


TB can prove to be fatal to people who leave it untreated. However, patients are unlikely to die if the treatment is completed. Getting hospitalised is not required in most cases of TB.
Treatment for Pulmonary TB
Active Pulmonary TB affects your lungs and causes symptoms. If you are diagnosed with this type of TB, you will be referred to a specialist TB treatment team. These healthcare professionals are experienced in treating TB.

The TB treatment team may include:
A respiratory physician – a doctor who specialises in conditions that affect the lungs and breathing
An infectious disease specialist
A TB nurse
A health visitor – a qualified nurse with extra training who helps families with babies and young children to stay healthy
Your General Practitioner
A paediatrician (if necessary) – a doctor who specialises in conditions that affect children

Usually a nurse will act as the point of contact between you and the rest of the team and will help co-ordinate your care.
Medications for Pulmonary TB
The treatment plan given to you by this team will comprise of antibiotics. A person distressed with pulmonary TB needs to complete a six-month course of a combination of antibiotics. The course od medications is:
Two antibiotics – isoniazid and rifampicin – every day for six months
Two additional antibiotics – pyrazinamide and ethambutol – every day for the first two months

The dose may vary from case to case. In some cases, doctor may prescribe you to take these antibiotics three times a week if you need supervision. While getting treated, it may take you several weeks or months to feel better. The exact time span for full recovery will depend on your overall health and severity of TB.

A two week long treatment of TB makes patients feel better however, it is essential to continue with the course taking antibiotics exactly as prescribed. A lot of people leave the treatment course in between which causes their condition to get worse. Six months is the required time for effectively killing TB bacteria.

Not just completing the course, but taking medicines regularly is also necessary. Skipping even a single dose of medication can make your TB infection resistant to the antibiotics. Such a situation is difficult to treat and will require a longer course of treatment.

If you complete your treatment accurately, you will not need any further follow-ups by a TB specialist afterwards. However, you must be cautious about noticing any signs if the illness has returned. Though, this situation is rare.

Some rare cases can result into the patient's death even with treatment. This happens when the patient's lungs become too damaged to work properly.
Treatment for Extrapulmonary TB
TB that occurs outside the lungs is known as extrapulmonary TB and can be treated using the same course of treatment as prescribed for pulmonary TB. However, the duration of the course can be 12 months.

A TB that affects brain needs to be cured with a corticosteroid, such as prednisolone, for several weeks to take at the same time as your antibiotics. This will help reduce any swelling in the affected areas.

Like pulmonary TB, extrapulmonary TB will also get treated only if you take your medicines exactly as prescribed to finish the course.
Treatment for Latent TB
Latent Tb is a situation when the TB bacteria are lying inactive in the person's body and he does not show any symptoms of active disease. The treatment for this type is recommended for:
People 35 years of age or under
People with HIV, regardless of their age
Healthcare workers, regardless of their age
People with evidence of scarring caused by TB, as shown on a chest X-ray, but who were never treated

Treatment is not recommended for people who have latent tuberculosis and are over 35 years of age (and do not have HIV and are not healthcare workers). This is because the risk of liver damage increases with age and the risks of treatment outweigh the benefits for some people.

The antibiotics prescribed for treating TB can cause damage to the liver or the eyes in rare cases. This damage can sometimes be serious. Therefore, a patient's liver function must be tested before the beginning of the treatment.
Read more articles on Tuberculosis.