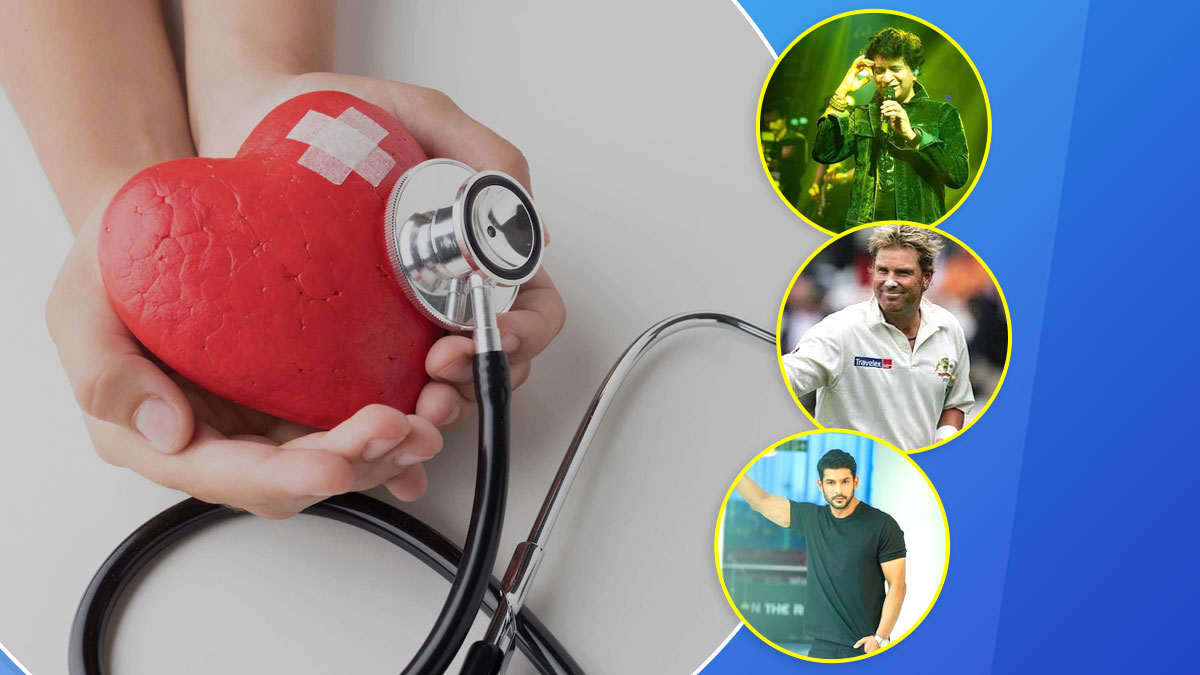 It came as a sudden shock for many when the news of Singer Krishnakumar Kunnath's death, known as KK, broke out last night. He complained of slight discomfort during his performance and called for medical support after the concert. As per reports, the singer complained of profuse sweating. Later that night, the singer collapsed at the hotel and was declared dead upon arrival at CMRI hospital in Kolkata. Though the exact cause of his death is still unknown, it is speculated that KK succumbed to cardiac problems. It is indeed a dark moment for his many fans, testimony are the social media posts flooding the internet on the news of his death. The untimely demise of the 53-Year-Old multilingual singer has again brought spotlight on the growing concern of deaths due to cardiovascular problems in young adults.
In the past one year, the world has been witnessing many celebrity fatalities in young adults because of cardiac problems. The cause behind sudden cardiac death in young adults is different in every individual. Australian cricketer Shane Warne died of a heart attack on March 4, at the age of 52. Another similar case is of famous TV actor Sidharth Shukla who succumbed to heart attack on September 2, 2021, and he was only 40. Why did these celebs succumb to cardiac issues at such a young age? Read further to know more about heart disease in young adults.
Cardiac Problems in Young Adults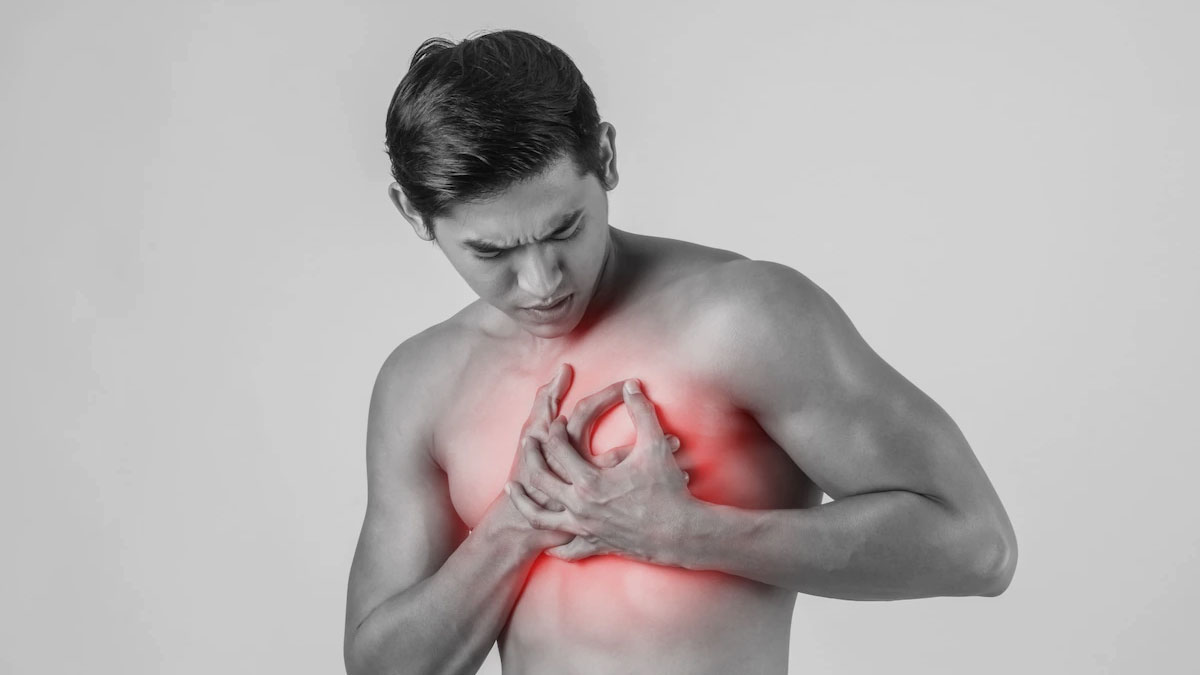 We are seeing a sudden increase in heart failure or cardiovascular diseases in young adults. Cardiac arrest being one of the leading causes of deaths across the globe. Besides sedentary lifestyle and poor habits, other causes of sudden death due to heart problems in young adults are structural abnormality, undiagnosed heart disease that was present since birth, and abnormality of cardiac muscles. To dig more into cardiac problems in young adults and the importance of heart health for overall health and well being, Onlymyhealth editorial team spoke to Dr. Sanjay Mittal, Senior Director- Clinical and Preventive Cardiology, Heart Institute, Medanta Hospital, Gurugram, to know about cardiac problems in young adults.
Also read: 8 Signs And Symptoms Of Calcium Deficiency You Must Know
Importance of Heart Health for Overall Well-Being
According to Centers for Disease Control and Prevention (CDC), heart disease is one of the leading causes of death in adults in the United States. Taking proper care of your heart is crucial to prevent cardiovascular disease. Prioritise heart health to improve your overall well being. There are many primary risk factors of heart disease and other health conditions, including high blood pressure, high cholesterol levels, smoking, and alcohol. You need to quit these harmful habits to decrease your risk of developing heart related problems. Did you know that poor heart health can affect you mentally as well? According to a survey done by the British Heart Foundation's Heart Matters Magazinez it was shown that 68% people with cardiovascular disease accepted that their condition affected them mentally, emotionally or psychologically too.
Causes of Cardiac Problems In Young Adults
As per Dr. Mittal, adults are being prone to heart diseases at a very young age. Moreover, cardiovascular problems are very common at young age in people in India. In fact, some young adults develop heart diseases, cardiac arrests and heart attacks at the age of less than 30. This is quite shocking and frightening as it can affect the whole generation. Here are the most common causes of cardiac problems in young adults:
1. Diet and less physical activity
One of the primary factors behind high risk of heart disease in youngsters is their diet and daily routine. Taking an unhealthy diet and being physically inactive can put you at a greater risk of heart problems at a very young age.
2. Genetics
Genetical composition can also play a major role in putting you at a higher risk of heart problems. In India, a lot of people develop heart disease at young age because of a family history. In such cases, it is important to take care of your health from a very early age.
3. Smoking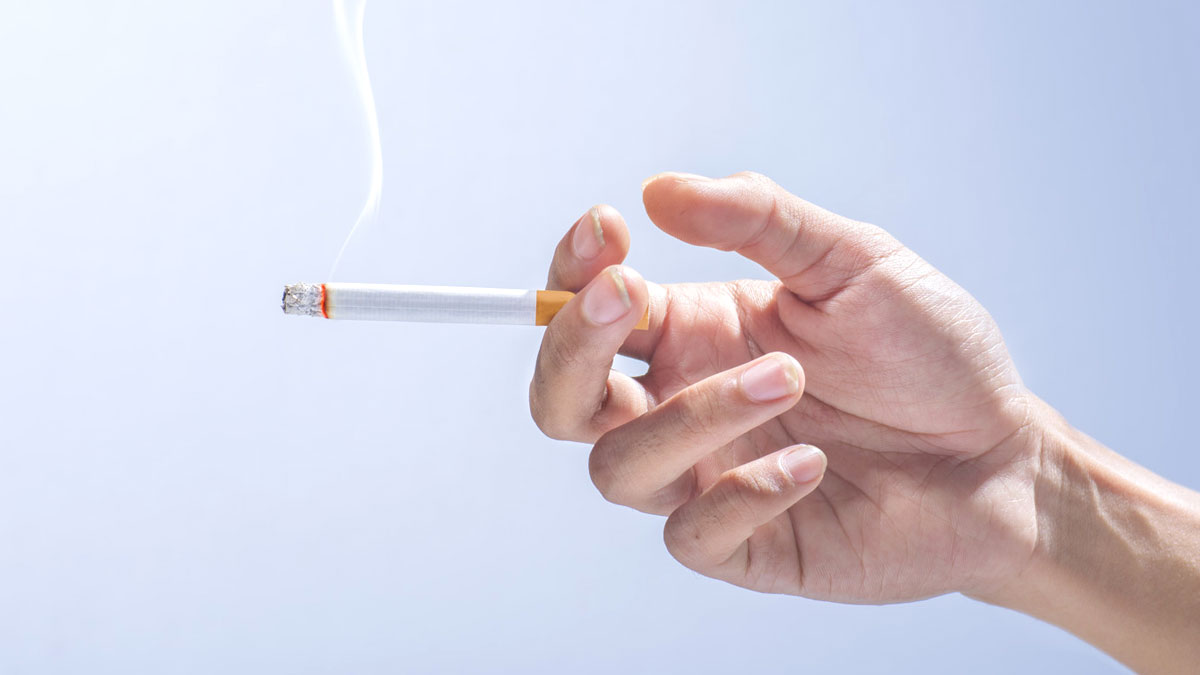 Smoking is one of the leading causes of several chronic diseases in the world. Tobacco can affect your heart health and increase the risk of cardiovascular diseases. Smoking cigarettes and the consumption of any tobacco products should be avoided at all costs.
4. Obesity
Obesity is another risk factor of poor heart health. An unhealthy weight causes other issues such as high blood pressure and cholesterol levels. It is essential to maintain an optimum weight in order to lower the risk of cardiac problems.
Also read: Strictly Avoid These Foods If You Have Underactive Thyroid or Hypothyroidism
Tips to Prevent Heart Diseases
There are many steps that you can take to reduce the risk of heart disease. Listed below are some helpful tips to prevent heart problems at a young age:
Take a healthy diet
Avoid too much sugary foods
Maintain an optimum weight
Avoid alcohol and smoking
Exercise for atleast 30-40 minutes daily
Get a regular health checkup
Meanwhile, talking about the incident last night, KK survived by a wife and two children. The 53-year-old singer was popular for his songs 'Pal', 'Yaaron' 'Tu Hi Meri Shab Hai', and 'Ajab Si'. These hit tracks will always be special for teens in the late 1990s.
View this post on Instagram