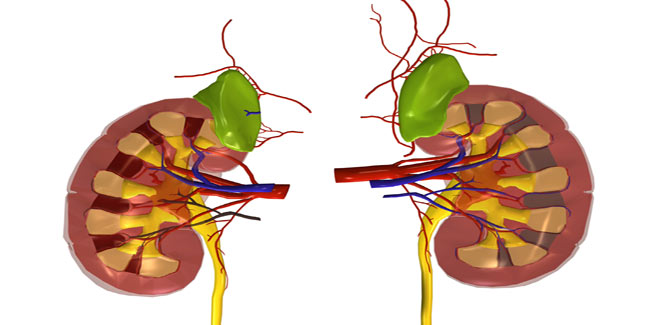 Kidney failure has become a major cause of disability and death globally. Many cases with chronic kidney disease are discovered accidentally during a routine blood or urine test. This is because kidney disease in most people does not cause any symptoms as the body can tolerate even a large reduction in kidney function. Significant loss of kidney function occurs before signs and symptoms of kidney disease become evident.
Signs of Kidney Failure

Loss of appetite or general feeling of illness (for more than a few days).
Feeling more tired or fatigued.
Itching (pruritus) and dry skin.
Nausea and vomiting.
Unintended weight loss (weight loss when you are not trying to lose weight).
Change of skin colour (it may become abnormally dark or light).
Pain in bone.
Brain and nervous system symptoms such as feeling drowsy, confused, having difficulty in concentration or thinking, muscle twitching or cramps, etc.
Swelling of the arms or feet.
Tendency to bruise often or easily or experience unusual bleeding.

Consult a doctor if you have one or more of the above mentioned symptoms.
Immediate medical attention

Consult a doctor immediately if you:
are on peritoneal dialysis and develop pain in abdomen or develop signs of infection at the catheter or dialysis access site such as pus draining from the area
have change in heart rate such as very slow heart rate (less than 50 beats a minute) or very rapid heart rate (more than 120 beats a minute)
experience chest pain or severe shortness of breath
have symptoms of uraemia such as increased fatigue, nausea and vomiting, loss of appetite or inability to sleep
notice blood in vomit or stools.
Screening for kidney disease

If you are at a risk of chronic kidney disease (CKD), regular screening for the condition is important as by the time obvious signs and symptoms of kidney failure appear, irreversible damage would have occurred.

The health experts recommend annual screening for the following groups:
People with high blood pressure (hypertension) and diabetes (high blood sugar).
People on medication as they up the risk of kidney damage (nephrotoxic drugs) such as lithium, calcineurin inhibitors and long-term regular use of painkillers including ibuprofen (NSAIDs).
People with cardiovascular disease (which increases their risk of coronary heart disease or stroke).
People with structural defect of kidney or urinary tract or other problems in the kidney such as kidney stones.
People with enlarged prostate, family history of stage five CKD or an inherited kidney disease.
People with diseases, which may affect the kidneys such as systemic lupus erythematosus.
People with abnormality found on urine tests (such as blood in the urine (haematuria) or protein in the urine).
Read more articles on Kidney Failure.