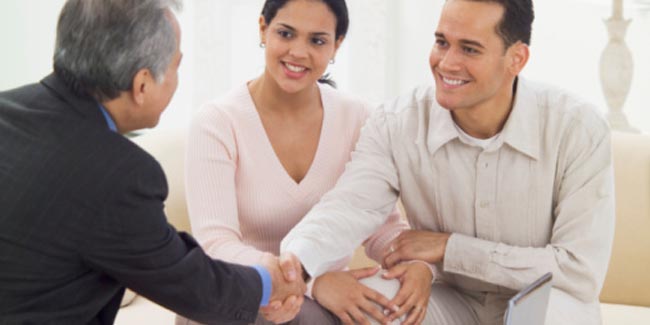 Premarital counselling can help a couple to start their new life with understanding, confidence, trust and fondness. Find out the important issues to be discussed during such sessions.
With changing times, the institution of marriage does not stand as strong as it used to be. Unlike earlier days, marriages have become more fragile succumbing to even slightest provocation.


Which is why keeping a strong foundation before starting the relationship is a dire need. This foundation can be laid through premarital counselling of couples.

There are various issues that the counsellors must address during the sessions with couples. Like:

Compatibility

No two people are alike. In order to live together 'till death' and form a jovial household, they must accept each other's qualities and short comings. A couple must be enlightened that they should talk often and see if they feel they can adjust with each other for life.
[Read:Honeymoon Tips and Ideas for First Night Romance]
Expectations

Every individual has some expectations with their partner and lives. Talking about it before taking the vows help in understanding if both the partners expect same from life, careers and each other. It will help them foresee their future together and set goals.

Intimacy and Sexuality

Sex is as important in a relationship as are love and trust. It should not be ignored while premarital counselling. The counsellor must encourage the couples to discuss their sexual expectations and needs. It will help them make their sexual life more enjoyable and satisfying.

Long Term Goals

Two people coming together from two different backgrounds and histories have very different visions about their future. Their perspective needs to match in order to achieve prosperity. Premarital counselling can help couples to realise if their long term goals with respect to career and family are same. It ultimately leads to compatibility.
[Read:How to Have a Romantic First Night as Newlyweds?]
Personalities and Families-Of-Origin

This holds significant for couples having a marriage that is arranged. For they need to decide if they approve of the partner's personality. In India we believe that a marriage happens between two families and not just two individuals. This is why a couple must take their soon-to-be-extended families into consideration. One must also be compatible with their new family's lifestyle and values. This holds especially true for brides-to-be as they need to live with the groom's family.

Conflict Resolution

Disagreements come as a part of any relationship formed. It is only natural that two different people living together will disagree on multiple things. But it depends on their wisdom and emotional endurance which enables them to resolve the disagreements quickly. If not mend soon, hurt and anger can squash a perfectly healthy relationship often leading to divorces and separations. Counsellors must guide couples to keep their egos at bay when it comes to family.
[Read:Dealing with Depression in Marriage]
Communication

It stands tall in the list of most necessary factors of a strong relationship. A couple, who does not communicate properly, find their relationship very shallow. Talking it through can resolve most issues. But this jack card is underestimated.

Keeping Faith in Each Other

Time has a tendency to change and so does life. A couple should adhere to each other in difficult times no matter how challenging they are.Ups and downs are a part and parcel of life. The support, faith and love during hard situations define the strength of their relationship. A counsellor must help a couple build such unfaltering trust for one another.


Read more articles on Marriage & Sex.