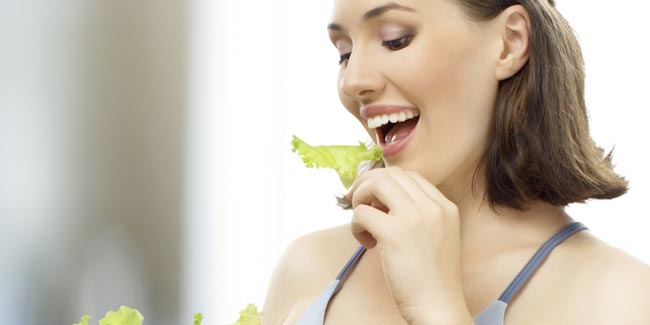 Vegetarian Diet during Pregnancy: Vegetarian women can fulfil their nutritional requirement during pregnancy by substituting meat with a well-balanced dietary regimen.
Vegetarian women may worry about their nutritional requirements during pregnancy because of the popular belief that vegetarian food does not have enough nutritional value compared with non-vegetarian food. The fact, however, is that a vegetarian diet is perfectly fine during pregnancy as nutritional value needed during pregnancy can easily be met without meat. Vegan diet is perfectly safe during pregnancy and provides women with all the essential nutrients and health benefits to help them and the developing baby.
[Read: Is it Safe to Eat Pizza during Pregnancy?]


While structuring a pregnancy diet, vegetarians need to be more careful. Pregnancy diet for vegetarians must ascertain the fulfilment of nutritional criteria of vitamins, minerals, protein and other nutrients. If vegetarian diet during pregnancy is appropriately structured and complied with, the baby's safety is assured.

Vegetarian Diet Recommendations during Pregnancy

Expecting mothers must divide the food requirement into four groups.
Fruit and Vegetables: Fresh, frozen, tinned or dried fruits and vegetables should be had to the least of five times a day. Moreover, fresh juice of fruits or vegetables can also fill the nutritional requirement.
Carbohydrates: Starch is another essential component of pregnancy diet. Carbohydrate foods include bread, pasta, rice and potatoes. Ideally, starchy foodstuffs should be the meal options, especially wholegrain foods. Starch enriched food also helps to prevent constipation.
Proteins: Protein sources such as pulses, eggs, nuts and seeds should be included in the diet to fulfil the protein requirement. Furthermore, these foods also power the expecting mother's body with iron.
Other Essential Nutritional Requirements: Dairy products, especially cheese and yoghurt fulfils the criteria of much needed nutritional requirements during pregnancy.
[Read: Can Pregnant Women Eat Potatoes]

Facts about Vegetarian Diet during Pregnancy
Vegetarians are advised to eat plenty of protein. Protein is an integral part of pregnancy diet that is responsible for the baby's developing brain and nervous system. Soy milk, legumes, nuts, bagels or alternative meat substitutes such as soy burgers are some of the protein-rich foods for vegetarian women during pregnancy.
Pregnant women need the least of 1200 mg of calcium a day, which assures streamlined development of the baby's bones and teeth. Milk, cheese, green leafy vegetables and almonds are excellent sources of calcium.
Recommended iron requirement for pregnant women is 30 mg. Iron deficiency (anaemia) may affect women during pregnancy.
Vitamin B-12 is also needed by women during pregnancy because it is the nutritional element responsible for cell division. Soy milk or breakfast cereals are good source of vitamin B-12.
Folic acid in the form of leafy vegetables, peanuts, whole grain breads and cereals help in the formation of baby's neural tube.
Read more articles on Pregnancy.