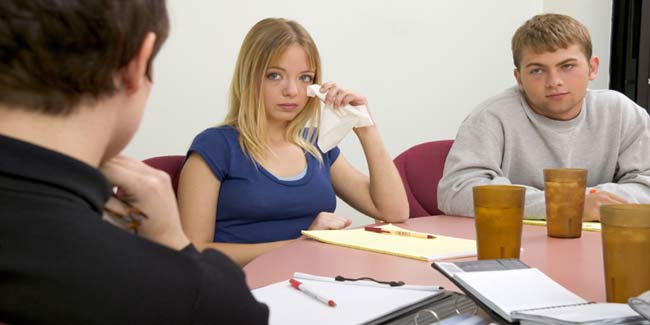 For teen dads, the information on pregnancy and related problems in their life and the ways to deal with them is important.
When it comes to teenage pregnancy, the entire focus naturally shifts to the teen mom and the problems that she has to face. Nobody spares a thought for the teenage dad as the sincere ones among them, i.e. those who want to take the responsibility of their child, also find the situation quite scary. The teen dad is often too guilt-ridden to ask the questions about teen pregnancy that are troubling him. But by getting important information on pregnancy for teen dads, they can help their girlfriend through the demanding pregnancy.
As the prospect of becoming a father so early in life is very demanding, some advice for teenage dads is much needed. They need counselling on the way this pregnancy can affect all aspects of their life, and ways to deal with it.


Advice for teen dads on pregnancy of their partner
Take care of your partner – Teen dads should be involved in looking after their partner's health. Ask the OB/GYN of your partner to recommend lifestyle modifications and diet for ensuring a healthy baby. The recommendations would include taking healthy diet which includes vegetables, fruits and food rich in protein and calcium.

Manage your school – Discuss your situation with your school teachers as soon as possible. Do not sound negative about how you intend to approach it. Say that although personal issues may affect how you attend school, you would not allow it to affect your grades.

Telling your parents – Both of you need to tell your parents about the pregnancy and this will not be easy. You might want to start by telling it to another trusted adult. This is because there are all the chances of a possibility that one set of parents would not like the idea and wish that your girlfriend and you should part ways. If you must live with your partner, it might mean separating from your parents and living elsewhere. So, you need to take this decision keeping this possibility in mind. It is important that both set of parents know about it together and none of them is in the dark about the pregnancy.

Know more about fatherhood – If you have decided to have the baby, it is important that you start considering your responsibilities in this role. You should play an active role in your child's life to secure his future, and the preparations for this should start right away.
Read more articles on Teenage Pregnancy.