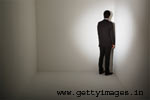 Hydrocele is a medical condition that demands strict care regime in terms of diet and as insignificant and unrelated a factor as bathing. Learn how you can best treat the medical condition.
Hydrocele is a medical condition that occurs in males and is characterised by an accumulation of fluid in the sac that surrounds the testicle, also called tunica vaginalis. While it is likely to affect males of any age, it is more likely to occur in old men.
Hydrocele, when uninfected, is painless enlargement of the scrotum that is only a discomfort when it becomes large enough to disturb walking. It becomes painful when it has been infected.
How to Treat Hydrocele
When a person suffers from hydrocele and visits a doctor, the latter usually taps on the enlargement to remove the fluid accumulated in the area. This method, however, does not work to treat the cause of the problem, but only the consequences or side-effects.

Constitutional treatment is by far known to treat the medical problem in entirety. In such treatment, the person is recommended to go on an exclusive fresh fruit diet for 1 week implying that he must adhere to three meals per day of fresh and juicy fruits like pears, apples, grape-fruits, grapes, pineapple, oranges, melon, peaches or any another seasonal fruits that are rich in water. He must also avoid eating fruits like bananas, dried, stewed or tinned fruits. Any other edible must be kept far out of reach. For liquid, he may take a glass of lemon water without sugar or water that is either hot or cold.

He must also, during this period, go through warm water enema. If constipation is frequent, the patient must work towards its eradication with the help of a medical supervisor. After the first week of an all-fruit diet, the patient may follow the plan as mentioned below:

Breakfast
fresh fruit or
grated salad
prunes or other dried fruits
1 cup of milk.
Lunch
Steamed vegetables
Scrambled of poached egg or vegetable curry
Baked apple or stewed fruit.
Dinner
1 plate of raw salad
whole wheat bread
butter
prunes or other dried fruits.
When the patient should take the all-fruit diet again must be prescribed by the doctor. Since the body type of every person is different, it is important that the patient have his diet plan laid by an experienced dietician.
Water Treatment
Water is the purest form of treatment that exists. Taking cold hip baths twice everyday i.e. once in the morning and once in the evening for at least 10 minutes can work in favour.
Cold Hip Bath
An ordinary tub must be filled with cold water and the patient should sit on it with his legs hanging on the rim.
Hot Epsom-Salt Bath
Add a cup or two of Epson salt to warm water filled in a standard size bathtub. Keeping in mind the size of the bath tub when putting the salt is important and it is not wise to put more salt in lieu of getting quick results.

The patient must remember to abstain from practising anything (such as smoking, drinking alcohol, eating unwashed food) that is likely to lower the tone of the body's strength. As long as efforts are taken to bring general health level to the highest level, the patient is likely to recover in a timely manner.
Read more articles on