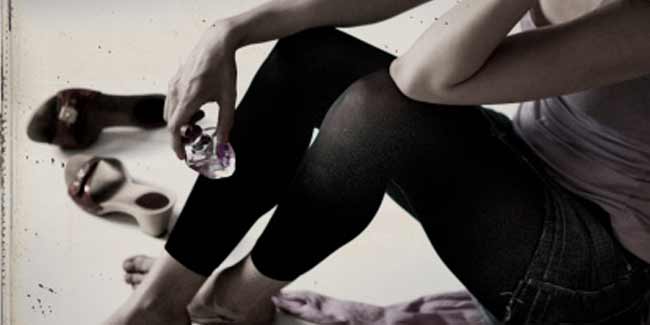 When even the best of us face the predicament of pairing lust-worthy leggings with anything but that shady oversized sweater, we end up scratching our head. Whether it is stemming up those long legs with a lousy coat or streamlining it with a long oversized-shirt, we bring to you 3 best ways in which you can team those leggings oh-so perfectly.
The Stylebook Checklist
Before you pull your besties from your wardrobe, make sure that you keep these basics in mind.

• Ensure your figure streamlines with the leggings. If you are too curvy or too short, leggings are not for you.
• If you are short, wear leggings with tops that are of similar colors as doing so will make you look taller. On the other hand, taller women may take liberty in experimenting with different colors.
• When picking the colour of your leggings, make sure you pick one that complements the outfit instead of one that is blatantly contrasting. Stay away from fluorescent shades irrespective of what your age, height or figure is.
• Tight tops with tight leggings may look tempting when you are on runway, but not every day. The best bet is to sport a tight legging with a large top.
Long Tops and Jackets
Most women tend to assume that leggings can be replaced with jeans and be leisurely worn as pants with whatever top that comes in their way. What they must not forget is that leggings are skin-tight and if they are allowed to be worn with anything, especially tops that end above the thighs, they can produce a downright tacky appearance. There are much better and elegant ways of wearing leggings if you must wear them as pants. Leggings can easily flatter your curves if you pair them up with a tunic top, a roomy kaftan blouse or long knit sweater. Alternatively, you may deck your wardrobe up with long belted jackets or shirts as ideal tops for your leggings. Always remember not to let your top hang above the hips. The look is complete when you touch your appearance with a pair of gladiator sandals or ballerina shoes.
Dress
Leggings can unwittingly look great when paired with dresses. You may either pick a dress that is cut straight on the sides or a flowing dress with an empire cut. A belt holding the entire outfit will be an attractive addition. Belts help give a long frame the break it needs. Therefore, if you are short, you may avoid the belt altogether and accessorise with shoes, jewellery or scarves instead. This will give your appearance a burst of colour. If you must sport a pair of leggings, make sure the length of the dress is not beyond the knees as that would make you look bizarre. The whole agenda of wearing leggings is to show your stems off. Knee and up.
Skirt
The best part of leggings is that it helps you flaunt your legs without you really having to show your skin. If you are uncomfortable wearing short skirts, leggings are here to your rescue. No matter how short your skirt is, the leggings will help you cover up pretty much anything that you do not want to show off so much. Make sure you do not take the leggings for granted and have your skirt extremely high up. Ideally, if you pairing your short skirt with leggings, the length of the skirt must be at least mid-thigh or a little above the knee. Anything that is either longer or shorter than this length will appear distasteful. You do not want to risk being looked at too much. The perfect choice of skirt to be worn with leggings is a denim skirt, though there are a whole lot of other options. Take your BFF with you with you go shopping next and spurt the dressing room with multiple shades and fabrics of skirts to pair with leggings to pick the best.
What Shoes to Sport with Leggings
Because leggings crawl up to your ankles, you may have to stress a little on what shoes to sport with them. What may look divine is a pair of boots, but then boots are not for every season. If you are in a cold country, tuck the leggings into the boots and do not do too up high on the length of the boot. Sport flats with the leggings only if you are tall. Otherwise, you may wear a slight heeled shoe.



Read more articles on Fashion and Style.