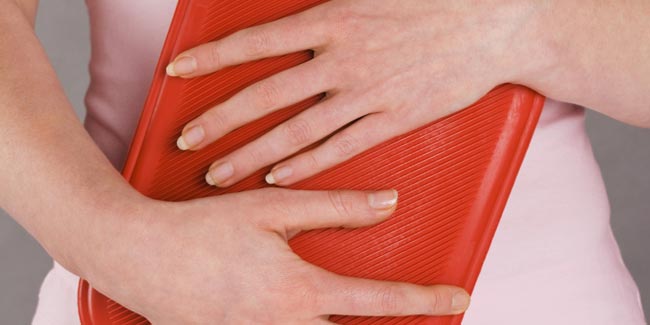 Pregnancy is full of concerns and complications, one being cramping of muscles. Heating pads during pregnancy can be used to alleviate discomfort from sore muscles, leg cramps, headache (when applied to shoulder/neck area) and soothing pain of the aching joints.
[Read: Common Discomforts during Pregnancy]
Heating pad is completely safe to use during pregnancy, if used for an occasional sore muscles or backache. These shouldn't be used frequently as having a high body temperature can be harmful to your developing baby. This is why expectant mothers are advised not to take very hot baths or soak in a hot tub.

Directly Apply a Heating Pad to Your Body

The direct application of heating pad to your body is considered safe unless you are not using it for extended periods of time. It is safe to apply the pad directly to the muscle or body part that is aching.
Make sure that the heating pad is used for a short time frame; say in intervals of 15 minutes on and 15 minutes off.
Heating at high temperature settings should be avoided, as it can cause skin burns. Ensure that you do not sleep while using a heating pad or keep it on the lowest setting.
The direct application of heating pad on the abdomen should be avoided. Although, there is no scientific evidence that it may cause developmental problems.

Use Heating Pads Indirectly

If you are worried about applying heating pads to your body directly, you can consider the indirect option.
Warm the bed using a heating pad by placing it under your blanket or in between your sheets. Remove it or turn it off once you are ready to go to bed or lay down. This will enable you to enjoy the warmth the heating pad would provide without direct contact with the pad or the flow of electric currents.
Alternatively, wrap the heating pad in a towel or blanket and cover it with another piece of cloth.
[Read: How to Soothe Heartburn during Pregnancy]
Using Alternatively with Cold Compresses

Cold compresses can be used alternatively with health to alleviate pregnancy aches and pains.
Apply a bag of ice wrapped in a towel on a body part that is aching or cramping. Cool the area before applying heat. These may seem to cool your skin and muscles before applying the heating pad on a lower setting.
Switching back and forth between warm and cool treatments to alleviate pregnancy pains.

The next time you struggle with pregnancy aches, take out the heat pad and use it without worrying too much.
Read more articles on Pregnancy