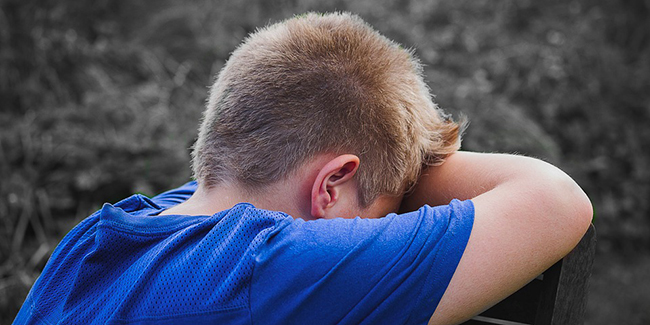 Depression can spoil a child's over all development and may make him susceptible to self-harm and suicidal tendencies, thus it is best for parents to know the symptoms of depression in children.
Causes of depression in children may range from genetic predisposition to impact of discord between parents. Childhood depression becomes an obstacle in a child's normal cognitive and physical growth, academic performance, family life and interests. Being persistently sad with a reduced performance in sports and withdrawing from social circle and interests are the other signs of depression in children.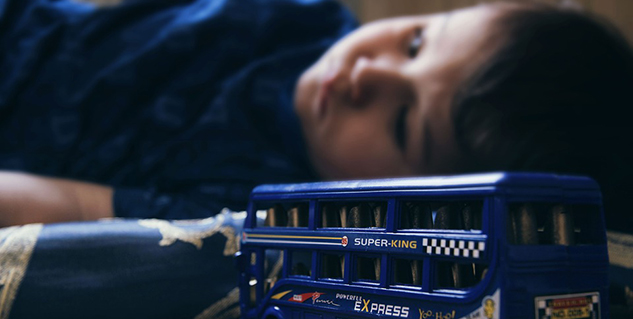 Not all children with depression display similar symptoms, thus it is important to be aware of the various symptoms of childhood depression in order to diagnose it on time. Listed below are the warning signs of childhood depression and their effect on a child's psychological, cognitive, physical and emotional well-being.
Psychological symptoms of childhood depression
Persistent sadness— The child may get emotional very easily and may seem disturbed. The child may also find it difficult to concentrate on social interests, studies and family life.
Loss of interest in pleasurable activities— Due to a depressed state of mind, the child may develop a loss of interest towards the earlier pleasurable activities like taking part in spots, reading, listening to music, etc.
It is very likely that the child may become anxious every now and then and can often feel irritated and angry.
Physical signs of childhood depression
You may notice your depressed child losing appetite or weight inexplicably.
Childhood depression may cause sleeping difficulties. The suffering child may oversleep every day or wake up too early. Staying awake during the daytime may also become difficult.
The movements of a child may become slow and sluggish. The child may also feel lethargic for most part of the day.
Fidgeting is another prominent sign of childhood depression.
Behavioural symptoms of depression in children
Risky behaviour is a major symptom of depression in children.Often in these situations, the child may intentionally walk on the path of self-destruction.
Reckless behaviour is a common occurrence during depression. The affected child will no longer be able to sit or stand still at a place.
The suffering child may feel isolated and socially discarded.
The child may depend on parents even for trivial day to day activities like eating, doing homework, etc.
Sense of insecurity may prevail.
Over indulgence in activities such as in sports or overeating are other indicators of childhood depression.
Cognitive signs of depression in children
Concentration problems.
Poor academic performance.
Inability to perform or complete a task.
Pessimistic approach towards surroundings and peers.
Worthlessness and guilt over perceived faults are other feelings that may keep 'haunting' the child with depression.
Depression can also trigger suicidal thoughts in children.
Hopelessness and helplessness in the depressed child.
If you suspect the above mentioned symptoms of depression in your child, seek a professional's help at the earliest before the condition worsens.
Image source: Pixabay