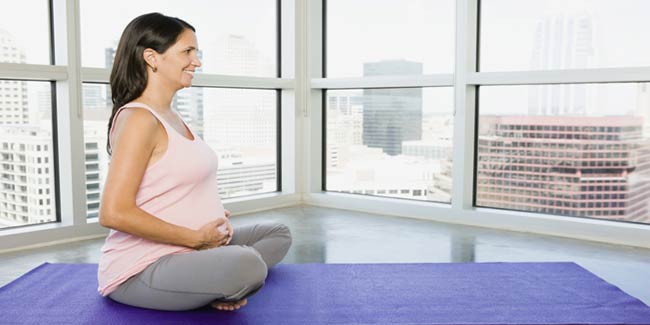 Staying fit during pregnancy involves following a diet plan and exercising apart from the usual prenatal visits to your OB/GYN and taking regular medications. You need to plan on being healthy and fit with a regimen for maintaining pregnancy fitness.
Tips for Staying Fit during Pregnancy
Ask your OB/GYN about the kind of physical activities your body can take. Counselling specific to your condition is important even though there is no dearth of yoga and exercise classes for pregnancy.
It might be advisable to take up two or three types of exercise classes. A motley of Pilates, Pregnancy Yoga and other simple exercises will keep your motivation level up as it will help break the monotony. You must however get the green signal from your doctor before deciding on this.
Be aware of your limitations. You should realise that now is the time keep a tab on your heart beat rate. Ideally it should not go over 140 beats per minute. Your pregnancy exercise needs to be gradual and not overtiring.
If you have become too sedentary, exercises can come by deliberately putting yourself in such situations. One example is parking your car some distance away from where you want to go. Walk out this distance as a good exercise.
You can also form a pregnancy club. Ask your doctor whether there is a club formed through the clinic or if you can start one. You can meet with other pregnant women and decide upon a pregnancy fitness program besides other interesting activities such as planning shopping trips or simply sharing your experiences.
If having different exercise classes is not interesting for you, try simple ones that are not difficult to include as your daily activities.
One of the purposes of these exercises is to monitor your weight. You should be aware of the right weight gain for the stage of pregnancy you are in. Monitor your weight when you visit your doctor and make sure that it is what is normally expected at this stage.
You don't want to fall prey to overeating on the excuse of maintaining pregnancy fitness. Despite strong cravings, rein them in and stick to the healthy diet recommended by your healthcare provider. Moreover, drink lot of water to retain the amount lost during exercise.
Read more articles on Pregnancy Exercises.