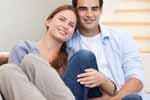 Relationship Help- Open relationship is still a debatable issue in society. However, for some people it is the excellent way to expand their horizons.
As the open relationship debate continues, here are a few tips for those who look forward to it to keep up with the changing times and needs of the society:
Open relationships are best if begun with an open discussion and setting a few ground rules for both partners. Initially tell your partner why you want to explore this option. Discuss your heart out and be sensitive in your approach.
Go ahead with it only if it is mutual. Otherwise you are cheating on your partner.
Set a boundary. Some couples decide on having sex with other individuals thinking that a physical involvement is better than an emotional one. For others, this boundary might have a different meaning and intention.
Avoid getting involved with mutual friends when in an open relationship.
Do not let the newfound relationships destroy your time with your actual partner. This is where most individuals in an open relationship fail to strike a balance in.
Open relationship does not mean that you have the license to have sex with other people in your partner's presence. Some couples set rules such as having sex with others when the partner is out of town. These rules often help.
Speak up. Open relationships do begin with a lot of confusion making individuals rethink their decision. The best option is to talk it all out. Rules can be moulded with mutual consent if something really bothers you beyond a point.
Begin at a slower pace.
Couples opting for open relationships do have the capability to cheat on their partners. This is not appreciable and can neither help your relationship. Holding back information is breaking the rule unless both of you have decided on it mutually.
Be progressive and bold enough to handle an open relationship.
Remember if one of you remains unconvinced about an open relationship, it is bound to remain unsuccessful for both.
Read more articles on Relationship Help