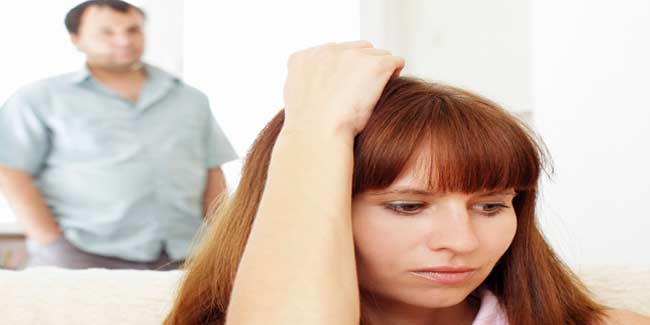 How to Save a Crumbling Marriage – Know the ways in which you can save your crumbling marriage. You need to be patient and forgive the faults of your partner for an enduring and delightful relationship. Get some tips on how to go about savin
If you feel that your marriage is in doldrums and it is time to introspect what went wrong, bear in mind that this is like any other tough situation in life which needs to be endured with a show of character. With a little bit of patience, tact, compassion and most importantly, forgiveness, you can save your crumbling marriage and bring new life into your relationship.


Some tips given by people who have shown forbearance for their relationship can help you in this circumstance. One such person is Alisa Bowman, who also wrote a book 'Project: Happily Ever After' recounting her experiences.
Here is a gist of these experiences –


Do not blame your partner for each and every relationship problem. Take a good hard look at yourself in the mirror and ask what mistakes you have made. You will realise soon enough that many problems originated with you.
Do not expect everything to be fair in a marriage. Forgive your partner for his/her faults and see how he/she is unique. Be the forgiving person even if it is the 100th time that you need to take the initiative for warming up the marriage. Let go of all the old grievances by elevating yourself with forgiveness.
Try to solve your marital problems instead of squabbling about it. Adopt a problem solving approach rather than a complaining one and do your best to resolve the issues.
After expressing openly about your problems, resolve to not repeat it. Be more concerned about your partner's reaction to your bad behaviour, whether perceived or real.
Find time for the two of you to be alone. Such time investment is essential for breathing new life into your relationship and letting go of the grievances.
Be assertive without blaming your partner. Communicate openly about what you want changed in the relationship.
If you are in a sexless and crumbling marriage, find ways to bring back the spark to your love life.
Patience and forgiveness are the two attributes needed to save your crumbling relationship. Marriages should actually not be allowed to reach the point of crumbling. Those looking to get married can also look up to these relationship help tips for saving a crumbling marriage as pointers for looking after their relationship.
Read more articles on Relationship Help