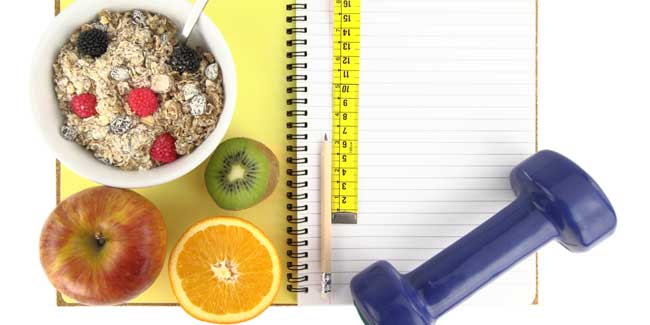 Heart diseases can be disastrous for anyone, there is a possibility for a heart failure and it could be fatal. This does not mean that you cannot do anything about it, here are some ways to reverse this condition.
If you are diagnosed to heart disease then you are probably spending sleepless nights, but hold on. Here is the first mistake you are doing, a good night's sleep is essential for a healthy body. Therefore, while you are taking medicines and thinking that everything is fine, you should stop to reconsider that thought. Because it is important for you to work towards your own recovery by taking some steps by changing your lifestyle, and this could in fact reverse your heart disease.

[Read: How to Treat Hart Diseases]

Exercise Regimen

You are a living being, not a stone that can sit for ages without the fear of fading, and so you must get up and move yourself. Now that you are on the edge of a cardiovascular disaster you should embark on an exercise regimen that will keep you fit and healthy. Take up an exercise that you enjoy, that could be cycling, running, jogging or joining a gym. Keep aside a certain time from your daily schedule for exercises and never deter from this routine. You could start slow and build up on it with the passing of each day.

No Smoking

Now you will have to dump all your vices and help yourself to live, quit smoking today. Smoking is bad because it causes damage to your heart and the circulatory systems, so why would you want to continue something that directly affects your heart? You are at a great risk of a heart disease if you smoke, and by quitting you will prevent the progression of heart disease and thus aid in reversing the damage that is already inflicted.

[Read: How Smoking Effects your Heart]

Dietary Measures

Now here is something else that you will have to take care of, your diet is of primary importance when you are diagnosed with heart disease. It is important for you to eat vegetables, fruits, whole grains and legumes and you eliminate foods that are high in saturated fat. Fruits and vegetables would provide nourishment to your body that it needs to reduce plaque that has built up in your arteries. The good thing about a dietary change is that you will be able to reverse your heart disease and also improve your overall health. Also, try and avoid fried foods.

Beat Stress

When you stress your blood pressure elevates and this results in faster heartbeat, and it is not good to make your heart work harder than it is normally used to. So you will do better by keeping your stress aside and relaxing, try doing yoga, playing an instrument, gardening, painting, writing, and so on. All in all you should do things that you like doing and find peace in doing them, staying calm and stress free is very important.

Lower your Cholesterol

It is the high LDL cholesterol levels that increase the risk of a heart attack because this bad cholesterol actually hinders arterial blood flow and thus there is the possibility of a blood clot. If you can combine a change in the diet and increase your exercise and watch your weight then you have a possibility of lowering your LDL cholesterol level and improve your heart health.

[Read: Foods that Lower Cholesterol]

There is always a bright possibility for you to reverse your heart disease and improve your heart's health, and by opting for a healthy lifestyle you are doing a lot more than you know.

Read more articles on Understand Heart Health