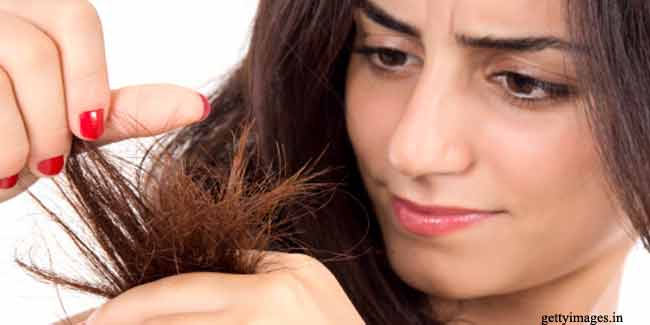 A new hair colour can boost your confidence level and personality. However, if you haven't chosen your hair colour carefully, the result can be quite disastrous.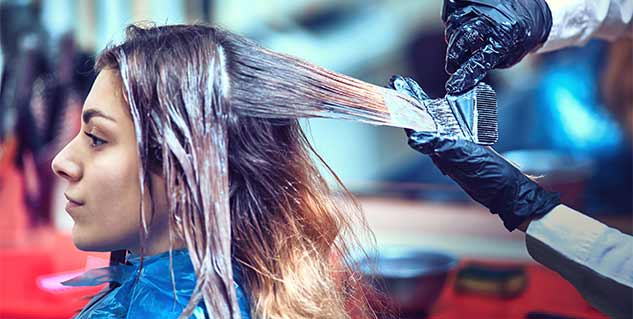 Hair colour would require at least 2 to 3 full days to penetrate the cuticle. Its best to attempt a removal before the colour sets in. If you start within 48 hours of application, the chances of removal are bright. Some of the common home based remedies to remove hair colour include:
If you have donned chemical based hair colour, a hot hair wash can often tone it down a few shades. Complete removal, however, may not be a possibility. Make sure you do not use water that's too hot as it might damage your strands and stunt growth.
[Read: How to choose the best Hair Color]
A massage with hot olive oil of extra virgin quality could also help in removing chemical based colours. You need to refrain from using oil that's excessively hot to avoid scalp and hair damage.
If the colour of your hair dye is green, tomato juice is an ingredient that can help neutralise the shade ideally.
Hair gels and shampoos are known to open up the hair cuticle with the blowing effect. Therefore, they might prove to be useful in removing permanent hair colour effectively. Washing your hair, however, with such a shampoo would not remove the colour altogether. They would just aid the removal process with subsequent washes.
[Read: A Guide to Choose the Right Colour for your Hair]
There are some tried and tested hair colour removal products available in the market. You would require expert guidance when choosing one. Seek expert intervention for selection and learning the art of hazard free application.
If your efforts towards attempting to learn how to remove hair colour go in vain, the only available option is to choose professional hair colour removal. You need to pay up and book an appointment with a stylist who specialises in colour removal for freedom from unwarranted hair colour.
You must understand that the hair is bleached in concentration before a new colour is added on to it. Therefore, if the new hair colour is more than three to four days old, there is very little chance of getting it removed. An alternative is to dye it black again and disguise your previous hair colour. This should be done by a professional because only a professional knows the best technique of applying colour and will prevent your hair from further damage.
The sooner you act the better it is for your hair. It is interesting to note that artificial hair colouring takes two to three days to settle inside the cuticle or on individual hair roots on the scalp and this differs from scalp to scalp. That is precisely why your hair stylist will inspect your scalp conditions before suggesting you a proper hair colour.
There are three ways of removing permanent hair colour and it is best if done by a professional hair stylist - removing, offsetting and blending.
Do not throw the spare towel that you used for washing your coloured hair. It must have had traces of stain that can be used to take your hair colour off. All branded products available in the market provide a consumer helpline number on the pack. Call them up before you start the procedure on your own. They will tell you the dos and don'ts that you must follow!
Wash your hair with hot water. Make sure you massage wet hair for two to three minutes gently and remember not to panic. Hot water allows the chemicals to come out faster. Follow up by shampooing your hair at least twice and drying it under the fan.
Rush to the store and buy virgin olive oil, in case you do not have it handy. Heat it for 30 seconds in the microwave and massage it into your scalp once the water has dried.
Go for a shorter hair style that will not emphasise much on the colour of your hair. If you have coloured the ends of your hair, chop some of the locks off and follow up with these home remedies.
There are hair colour correctors available in the market that can reverse the colour of your hair or reduce the colour content to a great extent. Search for one at a store near you! Most of these are quick and act gently on hair.
Condition your hair deeply and avoid using henna at all costs. You surely don't want to permanently damage your coloured hair. Henna leaves stain and can give you an unusual hair colour.
Avoid using bleach while taking the colour off. It only makes your hair brittle and increases split ends.
One option to remove hair color is to go for a colour correction. Pay a visit to a color correction specialist as soon as possible because it is easier to remove dye from hair that has been colored just a few days back. Only professionals are qualified to use color removal products designed to remove hair color. There are products in the market that will help you remove the colour at home. You should read the instructions of use before you try them. What you can also do is re-colour your hair with another colour. But seek the advice of a hair specialist or qualified hairdresser because mixing colors can prove a bigger disaster.
Image: Shutterstock

Read more articles on Hair Care.
For more such stories, Download Onlymyhealth App.