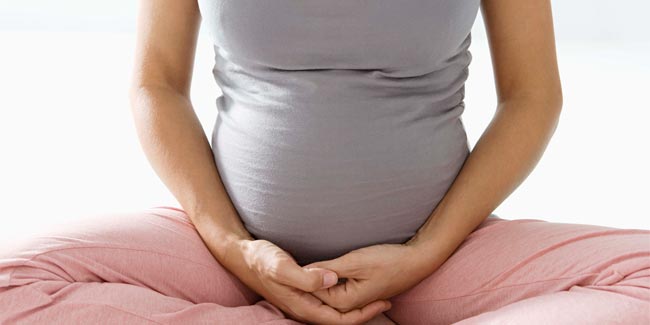 A guide on how to alleviate bothersome breast pain during pregnancy.
Besides the joys of becoming a mother soon, pregnancy has its share of unpleasant feelings and complications such as breast pain. Pregnancy can be rough on many expectant mothers, as they face many health issues due to the increase in body's hormonal levels. The annoying breast pain accompanied by soreness, tenderness, sensitivity or swelling in both breasts is often one of the first signs of pregnancy.
[Read: Breast Changes during Pregnancy]
A women's body secretes higher levels of estrogen and progesterone hormones, which makes blood to rush to your breasts. The increased flow of blood and the formation of milk-producing cells during the pregnancy, which usually begins early in the pregnancy, contribute to breast pain.

There are several things that you can do to help relieve breast pain during pregnancy, listed below are some.
Heating or ice pads: When you experience pain in breasts, rest with a heating pad over your breasts. For some women, ice pads work better to relieve pain. To know which will provide you relied, test out both types to see which works the best for you. Similarly, taking a warm shower or bath may help alleviate the pain.
Wear soft and breathable fabrics: Wearing soft, breathable fabrics (a maternity sleep bra) overnight prevents excess breast tenderness. Alternatively, try loose size that is less restrictive and causes less discomfort.
Body lotion: Dryness or tightness, such as nipple tenderness when nursing or stretching due to a growing chest could be one of the reasons of breast pain. Use a moisturising lotion daily to prevent and find relief.
Watch out for salt intake: During pregnancy, you should be careful of salt intake. Too much salt can make breast tenderness worse as it may lead to water-retention.
Water and fluids: It is advised to drink plenty of water and liquids to reverse the breast pain during pregnancy. Water and other liquids flush out excess fluids from your body to negate the effect of pregnancy hormones to some extent.
Exercise: Exercising has endless benefits, and just like your body, it does breasts a favour. The muscles behind the breasts (pectorals) can be strengthened with exercising. Moreover, it eases strain on your back.
[Read: Breast Tenderness during Pregnancy]
If your breasts have severe pain which has been there for a while and does not seem to be relieved at all by the aforementioned solutions, you should see your doctor right away to rule out any serious conditions such as mastatis.

Breast pain during pregnancy which usually starts early in the pregnancy may sometimes last through the entire pregnancy term. However, health issues such as the menstrual cycle, cysts or infections could be the reason behind the discomfort. Therefore, it is advised to get screened and rule out the possibilities of any health issues.
Read more articles on Pregnancy