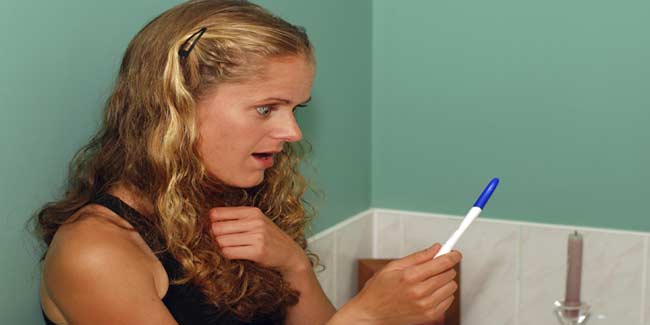 The result of Clearblue test meant for pregnancy depends much on the type of test you are using. So learn about these variations before buying the test.
Suspecting pregnancy is greeted with open arms and a lot of joy, or in some unfortunate cases, panic. The first thing to do is to ensure that you are pregnant ot no. Clearblue pregnancy tests are considered to be very accurate, know more on this.
Two types of Clearblue pregnancy tests - digital test and standard test are available. The form in which the test result is displayed depends on the type of test.
Steps to Perform the Clearblue Pregnancy Test
Step 1— To perform the test, follow the instructions given on the pregnancy test kit box. Hold the absorbent tip in a downward direction in your urine stream for five seconds. Alternately, you can collect your first morning urine in a clean and dry cup and soak the absorbent tip for five seconds. In case you are using digital Clearblue pregnancy test, soak the absorbent tip in the urine for at least 20 seconds.


Step 2— Place the test kit on a flat surface, display window facing upward. A +/- test is working if the absorbent tip turned pink on absorbing the urine. In a digital test, the display window flashes an hourglass if the test is working properly.


Step 3— Wait for the result to appear. The result of Clearblue test is valid between two and ten minutes after the testing process is over. The specified waiting time for +/- test and digital test differs.

If you have undertaken +/- test, you are required to wait for two minutes to read the test result.

Users of Clearblue digital pregnancy test are advised to wait for three minutes after the hourglass symbol stops flashing, before reading the result. Also, they need to make sure that the blue line appears in the control window, indicating that the test has worked.


Step 4— The Clearblue digital test displays the result in text whereas Clearblue pregnancy test displays in the form of positive (+) and negative (-) sign.


Read the results

Digital Clearblue Pregnancy Test
The result of a digital Clearblue pregnancy test appears on a digital display window. Once the process of testing is complete, the display window shows results in text - pregnant or not pregnant.

Clearblue Pregnancy Test
A Clearblue pregnancy test kit has two windows that display lines. The larger round window is the result display window and the smaller one, which is diamond shaped, is the control window. Appearance of a positive (+) sign indicates pregnancy and negative (-) sign means you've not conceived.


Tips to Use Clearblue Pregnancy Tests
As mentioned above, Clearblue pregnancy test is valid only for 10 minutes. Thus, reading the result after this may give a false result or an evaporation line.
Confirm a positive result with a blood test performed by a gynaecologist.
Read more articles on Pregnancy test.