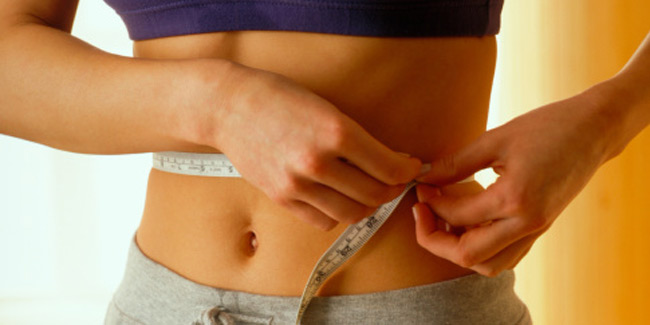 Wondering how to gain weight naturally? Well, if you are slim and leaner then you should be looking for ways to put on some weight. However putting on weight can be a risky matter as it may compromise your health and fitness. Therefore it is very important to gain weight naturally without posing any risk of side effects.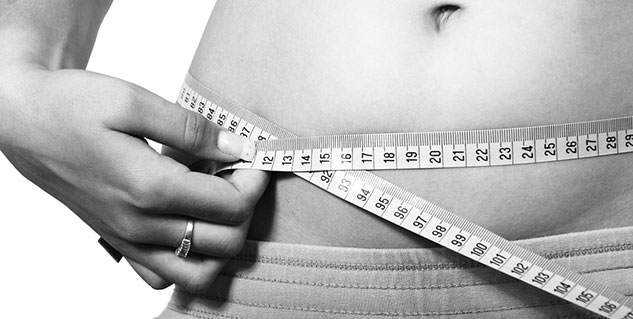 Not being able to put on weight may sound like a blessing, particularly to overweight and obese people but that is not completely true. Underweight people who are not able to gain weight naturally despite eating a lot want to know how to put on weight naturally, but do not seem to find a way of doing it. They also tend to eat all sorts of unhealthy foods as they feel it will not harm them. Nonetheless, they should not make it an excuse to indulge in junk food and take to healthy weight gain foods.
Your body may stop naturally producing hormones when you gain weight unless your body is getting the right fats in the right amounts. To gain weight by building muscle you need hormone testosterone which is main reason for males being more muscular than females. To maintain the correct hormone level in your body while gaining weight you need to ensure that you follow a natural and healthy diet.
How to put on weight?
Following tips may help you gain weight naturally. If you are searching for a solution to how to get fat in 35 days, these recommendations can be very helpful to you.
Keep a count on your calorie intake
How to put on weight naturally tip #1: You need to maintain a diary for recording the calorie intake and how much you burn. Aim for burning lesser calories than consuming. Calculate your basal metabolic rate and the amount of calories you burn daily through activity. Add your BMR and calories burned with activity together to determine the total number of calories you burn daily. If you wish to gain weight then you should eat at least 125 calories more than you burn every day. You would need to eat about 3,500 extra calories more than you burn just to gain one pound.
Eat frequently
How to gain weight naturally tip #2: You should eat every 3 to 4 hours, so that the fat you carry in your body is reduced. It helps to fill out your cheeks as your body no longer holds on to fat. Eating at intervals of 6 hours or more tends to make the face look skinny as the fat is retained by the body.
Nutritional drinks
How to put on weight tip #3: You can make your own health drink or get one from the store. These nourish your body with adequate nutrients, which you need for weight gain. Having fruit juices and shakes are delicious ways to gain some bulk. At times a single serving of a smoothie can be as high as 1000 in calories. Custard or yoghurt with fruits is also an excellent option for improving weight.
Manage your portion
How to put on weight naturally tip #4: You should include more portions of healthy foods in your diet. Adding an avocado in your salad gives you 332 more calories. Similarly, you can add more of butter or peanut butter in your bread, paneer as salad dressing and nuts in your dessert. Be imaginative in including health foods in your diet.
Exercise
How to gain weight naturally tip #5: This might be unexpected for some but the extra calories that you consume must be digested too. Otherwise, you will only land up with indigestion or building up fat in your body. Resistance training or lifting weights is better suited for weight gain as compared to cardio. They help to convert the fat into muscles. Such an exercise regimen is important for improved overall health and gain weight naturally. Lifting and weight training help your body gain muscle weight, which is the best kind of weight for your body to put on. Start off slowly if you aren't used to doing this kind of training. Increase weight and decrease reps as you go along. However, make sure to get ample protein from your diet. This will help build muscle.
Say yes to carbs
Weight gain Tip #6: Add carbohydrates to your diet. Whole grains, multi-grain bread, brown rice, cereals and potatoes must be included in the diet for quick weight gain.
Include fish and oil in your meals
Weight gain tip #7: Certain fatty food such as oily fish (tuna and salmon), flaxseed and sunflower oil must be included in your daily diet. However, it is wise to keep a check on their intake and not overdo them.
Consult your physician
How to put on weight naturally tip #8: Contact your physician to discuss your concerns with your weight and your problems regarding gaining weight. If you have failed several time while trying to gain weight your physician may also be able to help isolate the possible underlying medical cause with the help of some tests and exams.
Keep a food journal
Weight gain tip #9: Record everything you eat throughout the day in a food journal to ensure that you reach your daily caloric goal.
Consult a dietitian
How to gain weight naturally tip #10: If you are struggling to consume enough food to gain weight, you should contact your dietician to get better solution to gain weight through some another healthy diet. The dietitian can suggest you ways to increase your caloric intake with healthy, calorie-dense foods.
Image: Pixabay