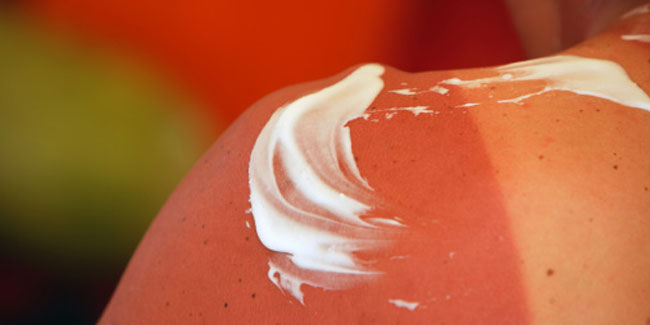 Heat stroke, a form of hyperthermia, can be prevented by understanding the body's inability to regulate body temperature and by making effort to bring it to the normal level.
Heat stroke affects many during grilling summers when the body temperature increases dramatically. The condition accompanies physical symptoms as well causing damage to several organs and mechanisms, especially the nervous system. Other heat-illnesses (forms of hyperthermia) include heat cramps and heat exhaustion, though they are not as severe as heat stroke. Infants, elderly and athletes are most susceptible to heart stroke.


It may turn into a medical emergency, if not properly attended to or ignored. Therefore, excessive exposure to heat should be prevented so that the body's mechanisms are not disrupted. Also referred to as 'sun stroke', the form of hyperthermia is characterised by a body temperature of 40 degrees or higher. Body releases heat as a consequence of metabolism along with failure to dissipate heat from the body and leads to dehydration. Symptoms such as nausea, vomiting, fatigue, weakness, headache, muscle cramps and dizziness should never be taken for granted.


It is difficult to cope with heat stroke without realising the risks of extreme heat, its prevention and treatment. There are innumerable ways to keep heat-related illnesses at bay. For its prevention, it is important to learn how to protect yourself from heat stroke and its complications.
Also read : Heat wave: how to be prepared
Also read : How to cure heat stroke
Preventing heat stroke
Be cautious when stepping outdoors in the scorching heat of summers. Carry a water bottle and ensure to be hydrated. Water is the best coolant during summers.
One should spend a major part of his/her time in a cool place.
If you've a medical condition, abstain from sun exposure during peak hours. Individuals with heart issues, lung diseases and kidney disorders are more vulnerable to dehydration and heat strokes.
Abstain from alcohol, cigarette smoking and drinking caffeine drinks. These elevate the body's temperature.
Body-hugging clothes should be avoided during summers. Loose cotton clothes are recommended for summer season to ascertain adequate air circulation throughout the body.
Wear hats and sunglasses to stay protected.
You may look up for weather forecasts before planning an afternoon hangout during summers.
If you feel that your body temperature is persistently getting beyond normal levels, report the same to a health care provider.
Vigorous physical activities should be avoided in hot and humid weather. Must you perform physical activities in hot weather, drink plenty of water/energy drinks.
Body must be given replenishment of electrolytes such as sodium during vigorous activity or prolonged exposure to sun light.
Symptoms such as nausea, vomiting, fatigue, weakness, headache, muscle cramps and dizziness shouldn't be taken for granted.
As you get closer to the summer peaks, make sure to follow the above-mentioned tips. These will ensure that you keep cool throughout and run the least risk of a heat stroke.
Image courtesy: Getty Images

Read more articles on Heat Stroke (Hyperthermia)
For more such stories, Download Onlymyhealth app