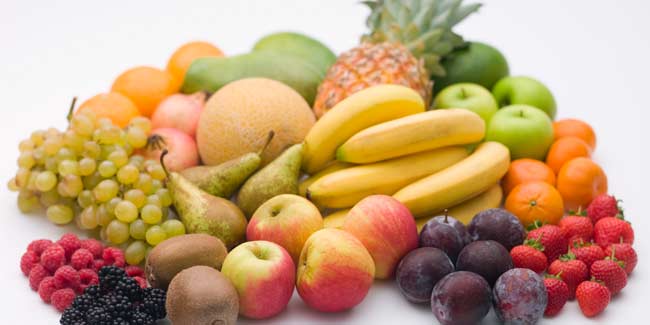 Prevent diabetes with vitamins intake & following an active lifestyle. Some natural substances have been found to be effective in controlling blood sugar level.
When sugar level in the bloodstream gets abnormally high, this condition is called as diabetes. It is caused by the dysfunctional regulation of blood sugar glucose in the body and affects millions every year. In this condition, body stops processing insulin (a hormone that changes starch and sugar into energy, so the body can function) or efficiently. There are multiple factors which cause diabetes, such as diet & nutrition, unhealthy lifestyle patterns, obesity and genetics. If diagnosed with diabetes, it should not be left untreated; else it can lead to chronic heart disease, blindness, kidney failure, etc.
[Read:Foods that Prevent Diabetes Complication]
Scientists suggest that those at risk can help prevent diabetes with vitamins and an active lifestyle. Several researches have showed that diabetes can be avoided by including certain vitamins in your diet or the use of supplements. A nutritious and healthful diet full of fresh vegetables and fruits contains vitamins that will reduce the severity of its symptoms. Before taking any supplement, herbal or alternative therapies, consult your doctor to avoid complications.

Average daily recommended intakes of the vitamins listed below can help preventing diabetes.
[Read: How Cinnamon Helps Prevent Diabetes]
1. Vitamin D

The most natural source of Vitamin D is sunlight that we can access and have it in abundance. According to a new study from Tufts Medical Center in Boston, increased levels of vitamin D help in reducing the risk of type 2 diabetes. You can take a walk outside thrice in a week for just 5 to 10 minutes, as this much of exposure at a time will give you recommended amount of Vitamin D. If you are allergic to sunlight, you may even take a supplement by consulting your doctor. Daily dosage of vitamin D supplements need not exceed 800 to 1200 IU per day, else over dosage may cause side-effects.

A recent study from Harvard University has suggested that combination of calcium along with Vitamin D help your chances for preventing diabetes. Drink your milk and consume foods that are rich in calcium to lower your blood sugar level and reversing the onset of diabetes.

2. Vitamin E

Vitamin E helps in boosting insulin level into the body and preventing diabetes. By taking vitamin E, you may strengthen and increase your insulin production. It also prevents blood platelets to form a lump so that the heart does not become overworked. Vitamin E works like a preventive measure as diabetic patients are more prone to develop heart disease. Some common sources of vitamin E include fruits, leafy green vegetables and whole-grain foods.
[Read: Control Blood Sugar to Prevent Diabetes]
3. Vitamin C

Add oranges, lemons and other citrus fruits and vegetables in your diet. These vitamin C rich food items help insulin in your body to filter excess sugar out from your bloodstream. Vitamin C also helps insulin in penetrating individual cells in the body. This process helps in lowering blood sugar. Researchers in Cambridge studied and found that individuals who prefer vitamin C rich diet have a reduced risk of developing type 2 diabetes compared to those who had lower levels of vitamin C.
4. Vitamin K

Increase your daily intake of vitamin K as it prevents insulin resistance, thus reduce the risk of getting diabetes. Insulin resistance is harmful for your health as it increases the levels of glucose in the bloodstream and weakens the insulin molecules that gradually become ineffective in their functions. Food items that are rich in vitamin K are leafy green vegetables, broccoli, spinach, etc.
[Read:Ways to Avoid Diabetes Complications]
In addition to the above mentioned vitamin rich food items, also add grapefruit, whole wheat products, apples and tomatoes in your diet as these are rich in mineral chromium. Chromium is useful in preventing diabetes as it helps insulin work more effectively, thus lowering blood sugar level. You must drink plenty of water in order to eliminate toxins from your body and prevent dehydration.


Read more articles on Diabetes.