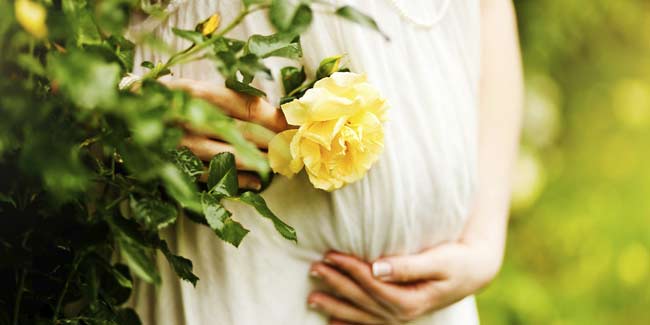 Since you are pregnant, you need to take extra precaution and follow healthy practices to ascertain healthy being of your baby and yourself.
Pregnancy is in itself a tough time for most women because of the complications that they are always trepidating during the term. The tide of hormone and blood sugar levels can make a pregnant woman especially susceptible to diabetes.


Diabetes during pregnancy can lead to problems with delivery and also affect the baby's development. If your doctor has warned you about your probability to contracting diabetes, you must ideally start following a healthy lifestyle, exercise regularly and eat healthy. Charter a healthy regimen, working with your healthcare provider.

There may not be any foolproof approach to prevent gestational diabetes, but the more healthy practices you adopt before and during pregnancy, the better it is.
Consult your Doctor
You must go for regular prenatal checkups that would help you detect any such unwanted situation. Screenings help to bring to light symptoms of diabetes that would otherwise not be apparent. When you visit your health care provider, get your blood sugar monitored and make sure it remains in the healthy range. Also, put forth your concerns about family history and diabetes with your doctor.
Eat a Healthy Diet
Follow a balanced diet that consists of the right amount of nutrients like proteins, carbohydrates and fats. Optimisation is the key. Prefer eating fresh fruits and vegetables, lean meat, skimmed milk, oats, whole wheat bread, food containing omega-3 fatty acids such as fish, olive oil, avocados. Fried food, especially those containing trans-fats and saturated fats should be avoided. So should be the case with red meat and whole fat milk. Avoid eatables such as candies that contain an excess of simple sugar.
Have Smaller Portions of Meals
Moms-to-be must eat smaller portions of healthy food so that they don't pack fats. Extra weight may contribute to diabetes. Eating smaller portions helps one stay at a healthy weight scale.
Do Moderate Physical Activity
Exercise is key to diabetes prevention. You must make some time for physical exercises; 30 minutes of moderate activity such as brisk walk and yoga can help ward off diabetes risk significantly. Moreover, you can also take the stairs or get off the bus one stop before your destination to stay active. In a nutshell, make exercise an important part of your daily regime. If you have confusion over how to exercise when you are expecting, consult doctor for low impact exercises.
Avoid Stress
Stress can raise blood glucose levels and make you susceptible to diabetes. Make a habit to walk, read or just relax to alleviate psychological stress.
Drink Plenty of Water
Always choose water over soda or any other drink that is high in calories. Water helps to keep calories down and keeps a check on diabetes.


Since you are pregnant, you need to take extra precaution and follow a few healthy practices to ascertain healthy being of your baby and yourself. Always consult with your obstetrician before making dietary or lifestyle changes.
Read more articles on Diabetes.