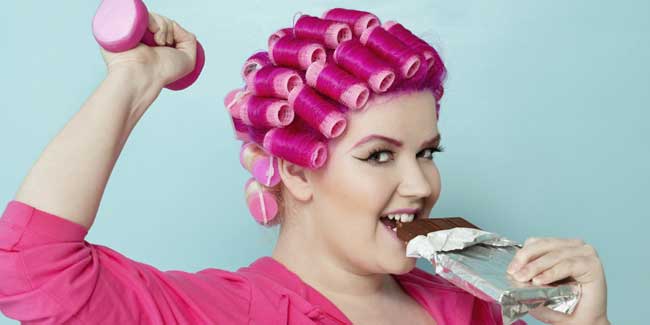 The objective is not just to lose weight but to lose it in a healthy way and keep the pounds off your body. Understand how to prepare well in order to lose weight.
Fearing will take you nowhere; find out how you can prepare well to lose all the excess pounds. It is not easy for sure, but not very difficult too.
Preparing for a healthy weight loss programme requires you to be emotionally, physically and strategically ready. The objective is not just to lose weight but to lose it in a healthy way and keep the pounds off your body. Small but significant changes in your lifestyle and eating habits will effectively help you shed the pounds alongside a healthy balanced diet.
Be Emotionally Prepared to Lose Weight
Understand that losing weight isn't just physically straining but also emotionally exhaustive. This happens particularly in cases where people can't resist certain food items, have low levels of will power or cravings. To be emotionally prepared, you need to realise that weight loss will occur only if you simultaneously have a will power and the zest to make it happen.
Create a mental picture of how you want to see yourself and work towards achieving your goal.
Ensure that your environment is conducive to the weight loss regime and you don't have fatty foods in your home.
Think on changing your lifestyle and warding off calories for a lifetime rather than concentration on short term weight loss goals.
Remember that weight loss if spanned over a period of time will have greater impact than crash diets.
Create a blueprint of your progress report and compare how you fair in reality.
Mindful eating and paying attention to each bite will satisfy your taste buds and curb cravings.
Physical Readiness for Weight Loss
Before entering a rigorous weight loss regime ensure that you practice the following
Walk: Increase your metabolism to burn more calories. Slowly and steadily it will train your body and mind to the weight loss regime.
Yoga: Start with low intensity yoga exercises to tone, stretch and relax your body to cope up with a change in the diet plan.
Reduce calories: Lower the calorie intake by finding healthier substitutes to food items.
Don't Drink: Be it alcohol or carbonated beverages, stay away from them if you want to shed pounds.
Weight Loss Plan Strategy
You need a strategy to get to your weight loss goal. It is not a cake walk and therefore requires a systematic apporoach. Here is a strategy that we have laid out for you.
You must make it a habit to drink a glass of warm water when you wake up.
Eat breakfast, as this is the most important meal of your day. It should comprise of a bowl of cereal with low fat milk and no sugar, one fruit (avoid banana or a mango) and a boiled egg without yolk.
Have two glasses of water between breakfast and 1:00pm.
During lunch, have two bran chapattis along with one serving of vegetables of your liking, preferably cooked in olive oil and a serving of salad (without sauces or mayonnaise) or you could have a sandwich of whole wheat and vegetables with no butter, jam or mayonnaise. Include green leafy vegetables like lettuce, spinach, cabbage and broccoli to increase the fibre content.
Have a glass of water between lunch and around 5 pm.
An evening snack should be skimmed milk with no sugar or a handful of nuts.
Again have a glass of water between the evening snack and dinner.
Finally during your dinner you should eat light and so you must include soup, salad, grilled chicken or fish.

Avoid sweet dishes and fast foods, if you eat out consume only grilled food items, have soups to satisfy your appetite. Avoid gravy dishes. Don't have bread for dinner. Have less salt post 7 pm. Have apples or carrot when you are hungry for snacking purposes.

Being physically, emotionally and strategically prepared to combat fat will help you shed pounds in a healthy sustainable way without following diet fads or over straining exercises.
Read related articles on Weight Loss Tips.