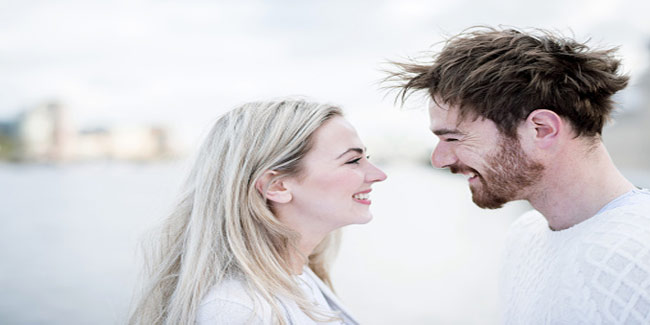 You must have already seen each other naked too many times to even count the number of bare encounters under the blanket. What is even more appalling is that you still have a long way to go in spending the lifetime together. Whatever happens to the passion, desire, yearn to grab each other's hand? Stir your life with a few romance essential ingredients we have enlisted below to evade even the scintilla of boredom. The good news is that we have put bedroom off the book for good.
Feed him Happiness



Feeding your man with what he likes might just flip the coin in your favour. And his too, of course. Try finding out what he likes and figure out how to cook it. Food will surely tickle the pleasure centre of his brain. If you are not a great cook or if you do not like cooking, take him to a place he loves to dine at.
Be Admirable to his Pals
Being someone his friends would admire will take you a long way because almost all men are competitive. If you swing the bells right with his friends, your man would love to show you off to them. We are not implying that he will objectify you, but that he'd be all the more proud of having you around. Who doesn't love to be patted on the back for an extra point?
Stop Complaining too often
It may seem right to have your man know all that you are frustrated about as an indication of trust and companionship, but remember that no one (not even him) wants to be at the receiving end of vent 24 x 7. If you do not stop complaining already, his willingness to fix things will thwart with time and very soon he will stop listening to you. No kidding.
Know his Needs
Literally, if you have the memory of a goldfish. And when we say taking notes of his needs, we mean without him having to tell you. All men love their needs to be fulfilled without them having to say a word. The most important thing to keep in mind is fulfilling not just all the material things he wants, but also the little gestures like buying tickets to a movie he has been yearning to watch.
Pleasing and loving is a two-way street. Only if you start will he reciprocate, if the fire is fading, that is.
(Images:Getty)
Read more articles on Relationship Help.