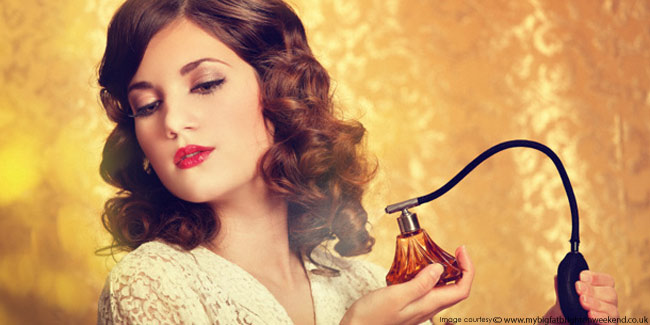 Going back for a while to the movie, Perfume: The Story of a Murderer, that personifies fragrance, if it really takes a theoretical thirteenth scent to make up the best perfume, to separate each variety would be a difficult choice. Wouldn't it? Honestly, it is really not so high up on the tower a task. We give you just the right tips to sense just the smell you would love to endure for the rest of your life.


Give that Sense of Smell a Lift


Give your nose the sense of smell lift it needs to distinguish smells. Do just what Ben Whishaw did in the movie: set a centre stage in the supermarket and immerse yourself in the smell of each fruit and vegetable. Considering that our sense of taste and smell and so closely knit, you may want to indulge yourself in continual wine tasting sessions or cooking classes. Sniff out each ingredient till you can put one to where it belongs.


Take a Pause


First, realise that nothing comes easy. Or with the drop of a hat. Be patient and watchful of your skills of unearthing each beautiful component that exists on Earth and has been bestowed a scent. Second, do not buy the first perfume you see at the store or even a Coco Chanel because it is Coco Chanel. Take an hour out of your sleeve to analyse each scent of the perfumes. Spray once on the rear of your thumb and wait for it to dry (preferably for 15 seconds). If you take a whiff the moment you spray, the cartilage of your nose will be fumed with alcohol. Never, we stress, never buy a perfume after you are hungover or overworked after a day's work. Doing so will just wake you up the next day with unbearable guilt hovering over your head. Beauty experts opine that since our senses are controlled by the brain, we are fundamentally sniffing scent with our brain, which if is stressed, will take the wrong decision.


Be Watchful of where you Spray the Perfume


One of the most cringing things that people do when selecting perfumes at the store, as perfume experts would write in their fragrance bible, is applying the perfume to the wrists that would already be bound by a metal watch. Metal, they say, changes the chemistry of fragrance. Also, it may please be noted that spraying scent into the air and walking into it, is well, nonsense.


Hydrate your Skin


This is not a beauty tip, but your "help me choose a perfume" best friend. If you keep your skin hydrated, you are likely to hold the perfume longer and are likely to experience the best of the scent. So, when you are at the store, make sure that whichever part of the body you apply the scent to is well hydrated. And the best way you can identify which perfume is eau de parfum or eau de toilette, is to give yourself the time to try each.


DO NOT READ THE PRICE TAG


While it may be tempting to buy the costliest perfume, it is important to understand that the cost of it is not what should move you to buy it but the scent really. Ask yourself if the scent really moves you or if you could live with it all your life. Even the slightest of doubt should push you to drop it in its place on the shelf.


Don't 'Over-read' the Notes


It is wise to take a look at every ingredient that makes up an edible, but not in the case of a fragrance. If you spend too much time reading what the scent is made of you may end up not liking it eventually. Instead, look for textural descriptors.

Read more articles on Beauty & Personal Care.