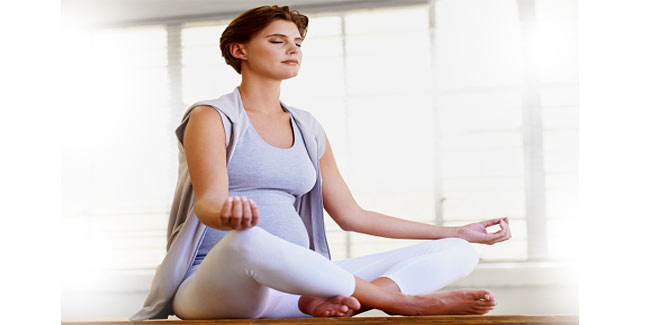 Pregnancy is the time when a woman has to ensure ultimate care of her own health as well as of the new life that dwells inside her womb. Expectant mothers are known to be anxious about everything that has to do with keeping the yet-to-be-born child safe and healthy. As a result all pregnant women adopt a lifestyle that ensures peace for the body as well as the mind. This is possible through easy meditation tips that are prescribed by certified doctors. Meditation during pregnancy can be followed in a few simple steps.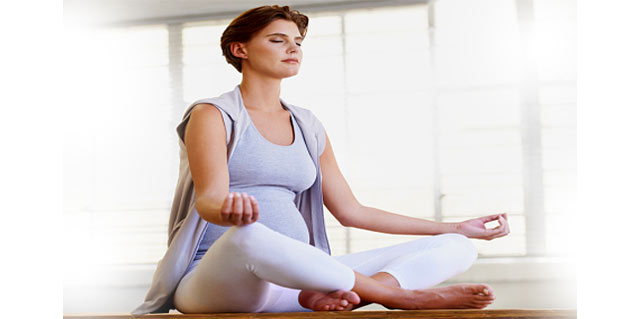 Locate a comfort zone
Meditation circumscribes concentration and therefore it is important to locate a comfortable zone that is away from the hustle bustle and other likely disturbances that can interrupt the peaceful state of mind.Then sit on the floor with legs folded and concentrate on any one object with your eyes closed. Generally, people concentrate on their god or place of worship. Although, it is easy for professional or practiced meditation experts to focus irrespective of the circumstance. For beginners, the best resource to achieve transparency is by choosing the perfect environment. The chosen location must be free from distractions, such as:
Television
Telephone
Computer/s
Radio
Inhale fresh air
Whether the air is fresh or not highly depends on the time of the day and the kind of place that is chosen for meditation. The first milestone to effective meditation is to focus on breathing.
Close your eyes.
Take in a deep breath.
After a few moments of relaxation, breath out through the nose.
Focus on the movement of the belly while breathing in and out.
Never lose track
Even if the first few steps of meditating during pregnancy have proved to be futile, do not get discouraged. Beginners are likely to face a conflict between the mind and the sudden reactions to a new activity. All it takes is time to adjust, which can be easily surpassed once practiced enough.


"Early problems, such as, pregnancy headaches can be easily treated if women meditate during pregnancy," suggests Manjeet Sinha, a delhi-based yoga consultant and physiotherapist. Meditation not only enhances the ability to focus but also ensures a safe pregnancy period.


Meditating during pregnancy helps to make a woman stronger both emotionally as well as mentally. To meditate during pregnancy is to ensure that a woman endures pain, which can help immensely during labour. To try meditation during pregnancy on one's own might be risky, therefore it is suggested that expectant mothers consult an expert on the same. After a few weeks of meditation during pregnancy, one can easily see the benefits in the form of an optimistic approach, tolerant attitude and greater affection.

So all you mums-to-be gear up and meditate the right way!
Image Source: Getty
Read more articles on Meditation