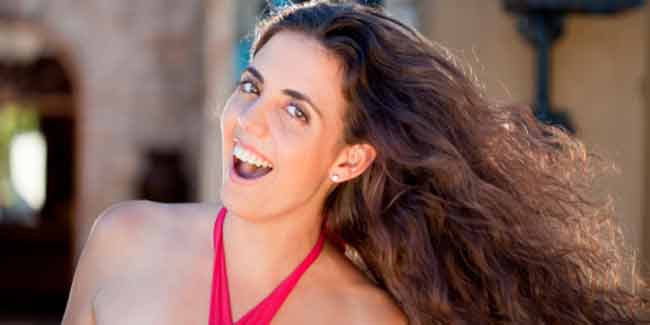 Try these tips to keep your hair beautiful and healthy. Keep your hair nourished and always use organic hair care products. Keep yourself away from chemicals.
Not everyone is born with beautiful hair, but following some hair care regimens can make your hair healthy, silky and shiny. Every woman dreads a bad hair day and a thick bunch of long and lustrous hair tops almost every woman's wish list. Sun, pollution, dust, and dandruff can give you a nightmare when it comes to managing your hair. So, roll up your sleeves and follow these tips for that perfect looking hair.
Healthy Diet
If you wish your hair to be long and strong, you must have a healthy diet. You must include the following in your diet:
• For normal hair: Fish, chicken, lentils, and sprouts.
• For dry hair: Eat raw vegetables, lentils, brown rice, bananas, nuts, and vitamin E capsules.
• For oily hair: Green vegetables, salads, yogurt, and fresh fruits.
Use Mild Shampoo
The moment you step out of your house, your hair becomes vulnerable to damage and dirt. It is very important for you to clean your hair at regular intervals. Also, you must be very careful while choosing your shampoo.

For dry hair: Use shampoo which does not remove the remaining oils from your hair.
For oily hair: Opt for a shampoo which stops activity on your oily scalp.
Use Egg for Conditioning
Egg is the best conditioner for your hair. Yolk in the egg is filled with proteins and fat which helps moisturizing the hair while the white part removes excess oils from the scalp.
Lemon juice and Olive Oil
If you have an improper diet or you expose your hair to harsh climate in excess, you may have an itchy scalp. Take 2 tablespoon lemon juice and mix olive oil and water to it. Apply the mixture on your scalp and leave it for 20 minutes. Rinse it off with normal water.
Honey and Olive Oil
Your hair can be damaged to a very large extent due to sun rays. To combat this, put ½ cup honey and 2 tablespoon olive oil to clean hair. Wash it off after 20 minutes.
Beer and Egg
If you have a limp looking hair and you wish to add volume to it, try beer and egg. Take ½ cup flat beer and add 1 tablespoon oil and 1 egg. Apply it on your hair and leave it for 15 minutes. Rinse with normal water.
Avocado
You can fight the frizzyness of your hair by simply massaging mashed avocado into your hair.
Brown Sugar
To fight dandruff, brown sugar is the best remedy for you. Take 2 parts of brown sugar and add 1 part of your normal conditioner to it. Scrub it on your scalp gently and then rinse it off with water.
Aloe Vera
If your receding hair line is giving you sleepless nights, aloe vera is the perfect solution for you. Take aloe vera gel and mix it with ½ tablespoon lemon juice. To this, add 2 tablespoon coconut oil and mix it thoroughly. Massage it on the scalp and leave it for 20 minutes. Wash your hair with water.

You can keep your hair nourished with these tips and keep yourself away from harsh chemicals.
Image courtesy: Getty Images
Read more on Beauty and Personal Care.