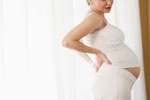 How to Handle Pain during Labour: Managing Pain During Labour - Learn about the special ways of pain relief in labour.
Women need to exhibit extraordinary patience and strong will for being able to go through labour successfully. The duration of the process and the intensity of pain during labour vary from case to case. Typically it can last from a few hours to a few days. Doctors often administer epidurals for safe management of pain during labour. However, labour pains can be severe enough to break you completely.

Managing Pain during Labour
Learn to relax during the labour process. Practise some breathing exercises which can relax you through the labour. It is easier said than done, but trying will definitely be worth it. Concentrate on your breathing to take the focus away from the pain. Inhale deeply and exhale with ease. It could be something similar to the pattern you follow during a weightlifting exercise. The more tensed you are, the more difficult it would be to deal with the pain.
Do not be ashamed to make controlled sounds or noises during the course of labour. These low moans will actually help you in managing pain much more easily than you probably imagined. Refrain from shouting and screaming.
Some moderate activity can actually help in easing the pain during labour and also help the foetus to progress down the birth canal. Common movements would include walking about, turning sides, rolling over a birth ball and so on. You could also try to squat if possible. Most often, pain relieving medications administered at this time will make movement difficult. However, making a brave effort will surely make a lot of difference.
Warm water is known to have a magical impact on pain during labour. Most delivery centres will have bathtubs provided for the purpose. You could get into water with a temperature of around 100F, and experience relief. You could also consider getting into a warm shower for effective results. A shower will also have a massaging impact on your body.
Ask your partner to give you a relaxing massage on your hands, palms and back as you progress with your labour. Also, having your partner around will give you some sort of a moral boost and will help you deal with the excruciating pain better.