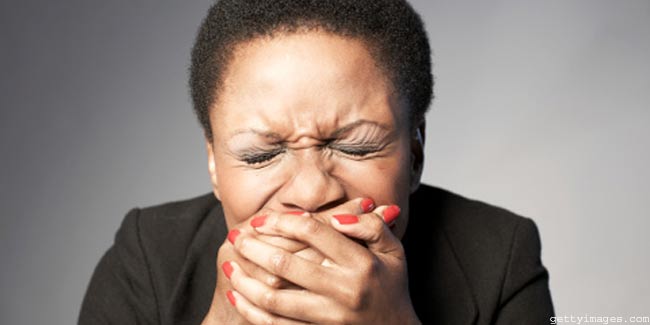 If you're a pregnant, working woman, it might be a little taxing for you to handle morning sickness. But, these tips will help you deal with morning sickness.
Majority of pregnant women experience a common discomfort during pregnancy, which is morning sickness. What is worse is that It can hit you anywhere at home or at work.


If you are prone to nausea and vomiting, then carry tissues, hand towels and mouth wash wherever you go. Frequeni bouts of vomiting would mean you running after every hour to the washroom, so be ready with an explanation about your health status in case your seniors or colleagues enquire about your health. In case you have not told your boss about your pregnancy it might be the time to do so, especially if your frequency of washrooms visits increase in number. Morning sickness usually goes away after three months of pregnancy.
Keeping Up with your Previous Image at Work
You have been a go getter till now and have an impeccable record of successful projects on time. But pregnancy has changed all that, you feel exhausted and unable to concentrate in your work with all the discomforts a pregnancy brings along. What do you do? Nothing much, simply relax and do not get stressed out. You need to give yourself a break and not get hyper about your work performance while you are pregnant. Understand the discomforts are only temporary and so is the pregnancy, it will pass away and you can get back to work after sometime with full gusto.
Share your Experiences
Generally, it's only the first trimester which causes various problems such as morning sickness, fatigue and inability to concentrate. By the second trimester, your body will get used to hormonal changes and all previous discomforts will disappear. Share and inquire from fellow pregnant women or from those 'who have been there, done that' about their experiences.
Dressing Up Professionally
You can dress professionally during your pregnancy as there are many options in maternity wear. Buy chic, loose yet fitted clothes which are of breathable material. You can still maintain a professional image by talking less of your pregnancy and more about your work. Keep pregnancy chatter away from the desk or office especially if your work is getting hampered. Never complain about your pregnancy discomforts. If it is uncomfortable to work, ask your boss about flexi timings or just make use of your sick leaves.
Read more articles on Pregnancy and Work.