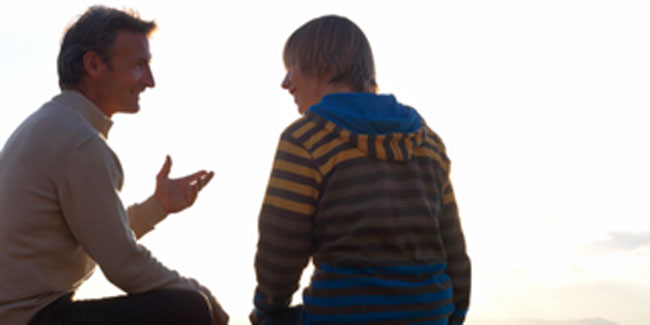 Teens can be very difficult to handle and one of the best ways you can get a sneak peek into their lives is by taking active interest in it. Learn the many facets of teen parenting and be the first person your teen walks up to for a one-to-one.
Teens can be difficult to handle, especially with so much peer pressure around convincing them how un-cool it is to be obedient children to their parents. This can put parents at the end of the tether getting their teens to tell them what is happening at school and outside. Moreover, it can be devastating to watch kids hurry their dinner-the only time parents get to speak to them openly and more in-depth- to get back to the telly, the phone and the Ipod.

But, it is not too late to do something about keeping the teens interested in sitting with you. These strategies will not only make it easier for you to talk to your teen but also to get them to comfortably sit next to you by the end of the day to narrate the happenings of the day.
Avoid asking Objective Questions
Since the concern is with regards to getting your teen to talk more to you, you sure do not want to be answered in just "yes" and "no". The chances are that you would have no scope of talking thereafter. Here's the perfect example: "Did you have fun at school today?", "No". Conversation over.
Notice the Sly Conversation Openers
Your teen will give you sly conversation openers that you must be able to consciously spot and hold on to. It may tear you apart to answer every question that your teen asks when you are in the middle of something important, but it is how you respond to your teen's questions that will help in building the closeness between the both of you. Much more important than having a conversation started by your teen is to start it yourself.
Do not Jump in with Solutions and Advice

Your teen needs some time and space to vent and he/she doesn't need an advice or a solution, perhaps just someone to be told about all that that is in his/her mind. If you jump in with solution, you make the teen feel incompetent. Besides, the teen needs to be able to think on his/her own.
Connect with your Child Every Day
It is okay to take out just a little time out from your everyday schedule for your teen if you are too busy, but you must. The best time to connect with them is when they return home from school. It is during this time that they are most likely to speak about the highlights of the day with a guardian.
Read more articles on Teens.