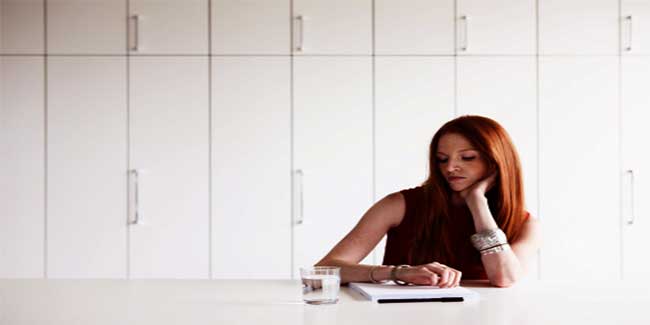 Endometriosis may shorten your chances of getting pregnant, though you may be able to sucessfully get pregnant after laparoscopy. Here are tips that can help you get pregnant with severe endometriosis.
Endometriosis refers to the condition when a tissue lining the uterus bleeds outside of the uterus at the time of menstruation. With time, the tissue builds up and causes abdominal adhesions, blocked fallopian tubes and ovarian cysts. Endometriosis, sometimes, leads to fertility problems though it is not entirely impossible for a woman to conceive.




Here are ways you can get pregnant despite of suffering from a severe endometriosis
Confirm that you have endometriosis and find out the degree to which it can affect your pregnancy. Your doctor will be able to confirm this with the help of laparoscopy by virtue of which a small incision is made through which a tube is inserted to help the doctor see through. As the condition becomes worse, the fertility decreases.
Discuss with your doctor about your prospects of getting pregnant. Your doctor may outline a set of options such as surgery or drugs to help you get pregnant despite of serious endometriosis. Women, who conceive a baby while they are suffering from endometriosis, may have fertility issues soon after the birth of the first baby.
Women with severe case of endometriosis usually go through a surgery called laparoscopy by virtue of which the doctor creates two small incisions where a camera is inserted to locate misplaced tissue. The misplaced tissue is placed where it is meant to be in the surgery and the woman can get pregnant again.
After the surgery, give yourself enough time to rest before you can think of conceiving. Avoid any strenuous activity.
After your period of relaxation, observe your menstrual cycles. It is important to know every aspect of your cycles to get pregnant. After menstruation, observe any signs of ovulation. Note your bodily temperature in the morning and examine the cervix. Keep a tab on the rise and fall of your ovulation period and watch out for the cervical fluid.
Take a note of the length of your cycles. After undergoing the surgery, your menstrual cycles are likely to return. Track the cycle from the first one post the surgery. A normal menstrual cycle is one that returns within twenty four to thirty five days. Looking closely at your cycles can help you understand when the right time is to get pregnant.
Keep your doctor in the loop. Let him/her know if you get pregnant within the first 6 months. If you don't get pregnant, your doctor may help you by suggesting fertility measures that can help you get pregnant even if you have endometriosis.
Image Source : Getty
Read more articles on How to Get Pregnant.