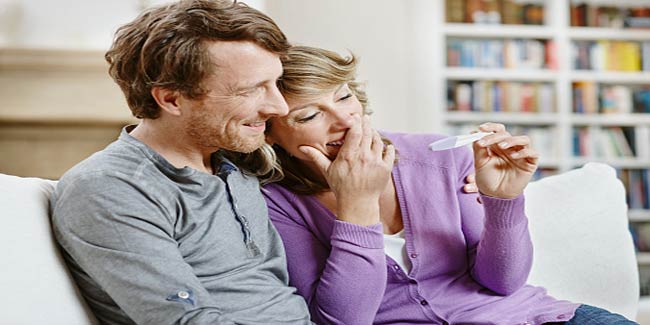 To get pregnant when you are suffering from PCOS is a daunting task. You will have to consult a specialist and resort to fertility medication to boost your chances of ovulation.
PCOS or polycystic ovary syndrome can affect any woman. PCOS is considered to be the primary reason for infertility in females and it affects girls as young as the age of 11. PCOS results in irregular menstrual cycles, cysts in the ovary and hormonal imbalances that lead to the development of lack of ovulation and masculine features. There is no proposed age when women can get PCOS. Those women who are suffering form PCOS also face great difficulty in getting pregnant and more often than not, they cannot successfully conceive. Fortunately, there are some ways in which a woman with PCOS can get pregnant. Below are some of them.
Make Lifestyle Changes
You have to alter your lifestyle if you want to get pregnant despite suffering from PCOS. Lose extra weight so that it helps in getting your menstrual cycles back on track. It will also increase chances of ovulation and fertility. Weight management will help you in fighting against gestational diabetes once you are pregnant.
Seek Medical Help
The first tip that will aid you in getting pregnant despite PCOS is seeing a doctor. The doctor will be able to fully diagnose your situation and recommend medication. The doctor will prescribe first stage of medication to fight PCOS so as to make your menstrual cycles regular. Provera which is derived from the hormone progesterone is usually prescribed by doctors to stimulate period. Periods will help the woman in charting her fertility period with accuracy. Along with this medication, doctors usually begin fertility treatments for women with PCOS. Initially the medicines are administered in small doses and regular check-ups are conducted to check for ovulation. Dosage is increased if the results are not satisfactory.
Reduce Stress
Fertility medicines will not work for you if you are under stress. Lift your spirit up and hope for the best. It will take some time for the drugs to work and most women with PCOS have to wait for a period of over 1 year in order to get pregnant.
Give up Unhealthy Habits
Caffeine and nicotine greatly diminish the chances of fertility drugs. Once you have decided to take medications to treat female infertility, give up smoking, drinking also cut down your caffeine intake. Instead, opt for healthy variants such as fresh fruit juices and smoothies. A healthy diet will help you to get pregnant. Your doctor may also prescribe prenatal vitamins to boost your chances of ovulation. You need to stick to the schedule of taking the meds so that your chances of getting pregnant with PCOS increase.
In-vitro Fertilisation
More and more women with PCOS are turning to in-vitro fertilisation techniques or IVF treatment in order to conceive. IVF can help women with PCOS become pregnant during any one ovulation cycle. This way your doctor will also be able to control your pregnancy and chances of multiple births.

PCOS is a difficult medical condition, especially for those young women who wish to have a baby. But, it can be surely dealt with if you take the desired, positive measures.

Image source: Getty Images

Read more articles on Conceiving