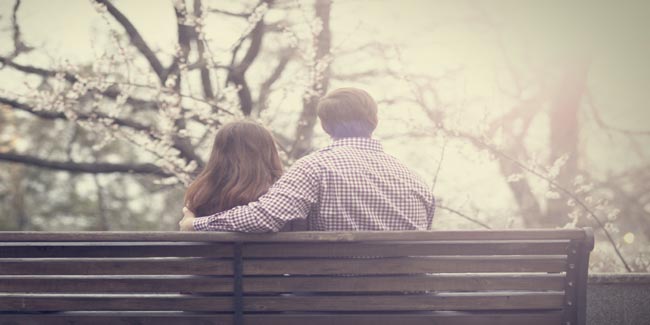 The term true love is reminiscent of the first man Adam, his love surpassed all. Adam fell with Eve out from paradise because he was incomplete without his better half. But, Adam didn't have options, and it was the same for Eve. In the current times that we live in, true love is difficult because out of the billion people on this great wide world your heart can only skip beats for one. Who is that one person?

First of all, true love is not restricted to just one day, true love transcends to all the days, all your life. If love was a mathematical formula then it would have been very easy to get to the calculations. But sadly it is not. Love is the matter of the heart, and there is but just one heart, and there is just one who deserves the passage to that heart. Much of life actually depends on fate, but if you think that all your body and soul is ready to give and receive true love then here are some ways in which you can try and find your true love. May be your true love is just around the corner, or may be your true love is far away in another land. Whatever the case may be, true love is definitely awaits for you somewhere.




Love at First and Last Sight
Author Vladimir Nobalov had written about Lolita in the novel of the same name, "It was love at first sight, at last sight, at ever and ever sight". This is the essence of love, and yes it is true. If your heart went heavy on seeing someone at first sight and it is still the same at every sight, then you should know that it is a sign. Love at first sight is not an idea that romantic novels sell us; it is the base of love. If you feel an ache in your heart when thinking about such a person, then you are in for some love trouble.
Beyond Boundaries
You will know that you have found true love when you want to go beyond boundaries and do things for this person. If you do not mind doing everything to help this person out and if that person is also doing the same for you then you should know that it is true love. True love is unconditional and nothing can actually come in between the two of you. In love everything is we, nothing is you and me.
Overlooking it All
You will find people telling you to choose, you will hear friends telling you that this person is not right for you and that he or she does not do much or does not keep promises. But if you look within you and still feel the same way about this person, then that is true love. True love is not looking for options; true love is sticking to this one person despite all his or her faults. If that happens, then it is true love in every sense.




Fatal Attraction
If this person can kill you with his or her talks and laughs and attitude in general, then you are in true love. Fatal attraction is important because this causes the two of you to come close; there is a heart to heart connection. If there is nothing that can keep the two of you apart from each other then you should know that it is attraction of the highest order. Attraction starts with physical attributes and then moves to just plain and simple love, so if it is still the same even after a year then congratulations!
If your Heart Aches
There are times when upon seeing certain things our hearts go heavy, and we grow overwhelmed. If you feel the same when you look at someone then it is true love. It is like how a parent feels upon seeing his or her own child. When you get this feeling that this person who you now see is the sweetest and the most beautiful thing you have ever seen then you know that the love bell strikes.

Most of all, remember that if love is not true then it is not love and therefore your love ought to be true and most of all honest. This Valentine's Day we hope you find your true love.

Read more articles on Festival Fever.