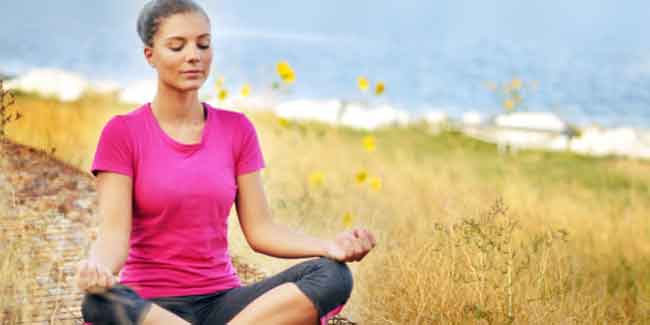 It is a discipline that helps to get into a deeper state of self awareness. Read to know how to meditate at home without an instructor.
Ever since the discovery of meditation as a resolution to several disturbances in the human mind as well as body, it has become widely accepted and appreciated. Meditation at home has overweighed its traditional approach of being taught by a yoga expert. Doing meditation at home is the best resort for people, who cannot afford or who do not wish to go to a yoga expert for learning the techniques of meditation. Daily meditation can have a great impact on your sense of calm.
How to do Meditation Without an Instructor at Home?
There are several kinds of meditation techniques that have their own set of instructions to provide an effective solution to its practitioners, however, you can decide the one that best suits the need of the hour. The duration of the meditation also depends on the kind that is chosen. For the most basic level of meditation at home, follow the following steps:
Step One: Eliminate Distractions
To start with meditation at home, you should look for a place that is peaceful and serene. Absence of noise and pollution is very important while you sit for meditation. Make sure that no one is going to bother you. Remember, even 5 minutes of meditation is beneficial.
Step Two: Stretch First and Choose your Posture
Try to sit upright and keep your spine straight for as long as you are comfortable, without exerting pressure on your body. You can either choose to sit on the bed or on a carpeted floor or even on a chair. The usual position for meditation is crossing the leg, but if that is uncomfortable, you can choose to sit with your legs stretched or in a position that gives you utmost comfort and relaxation. The effectiveness of the meditation technique highly depends upon the level of comfort, in which it is pursued.
Step Three: Be Comfortable
Start visualising a specific object in your mind and try to consider the object as yourself. Try to visualize yourself to be the way the object is in terms of shape, colour, and texture. In doing so, you will begin to feel relaxed and calm. If the visualisation does not come naturally, do not push yourself into thinking, what your mind is not comfortable with. You can begin with plain concentration on something around you and gradually build into visualising the object to be you.
Step Four: Try to Focus
It is likely that while concentrating on an object, you may fluctuate between other issues concerning everyday situations. In such a situation, you should draw your attention to the pattern of your breathing. Try taking deep breaths and exhale completely. Ensure that you develop your concentration on your breathing pattern and gradually revert to visualising yourself as an object.
Step Five: Speed your Breathing Pattern
Try to increase the speed of your breathing pattern and observe your stomach compressing and expanding. This will help you ensure that your mind is at one place. No matter what kind of meditation technique you opt for, practicing the above mentioned basic steps can help you figure out the complex ones with ease.
Meditation is an absolutely wonderful practice, but can be very difficult in the beginning. Use the tips described in this article to get your practice to the next level!
Image source: Getty Images
Read more articles on Meditation.