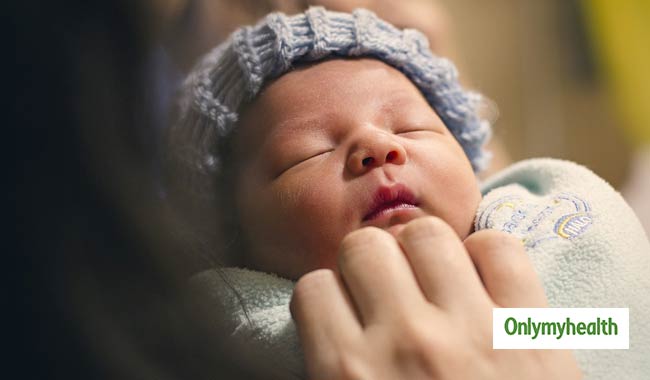 For taking immediate care of newborns, along with the right knowledge, patience is the most essential quality. Tips on how the mother to a newborn should take immediate care of her baby.
The immediate care of your newborn is imperative for their short-term health, and there are many factors which should be kept in mind immediately after a mother has her child.
A newborn's body temperature, their breathing, the amount of feed required by them are all essential health factors for your baby. If you are a mother to a newborn, note the following points to save your baby from illness or infection.
Keep the Child Warm
Immediately after birth, it is essential to keep the child warm. Following his birth, dry him nicely with a cloth and make sure he is covered, from head to toe. Placing the baby on the mother's chest or abdomen is a good option to provide him the necessary warmth. Covering both the mother and child with a blanket is also a good idea.
Also Read: Best Baby Massage Oils you Must Have
Let the Baby Breathe
Allow the newborn to breathe properly. This can be done by clearing the mucous and amniotic fluid from his mouth and nose. This is a practice which is usually followed after the child's birth. A suctioning device is used to clear the airways in the baby's mouth and nose.
Breastfeed the Baby
A newborn baby should only be breastfed, when he is breathing comfortably. If the baby is facing any problems after clearing of airways, he should not be forced to have feed. Feeding babies with respiratory problems is unsafe and is not advised.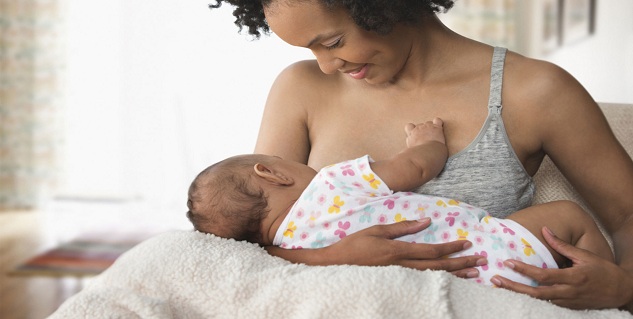 Clean the Umblical Cord
By cutting the Umbilical cord, the baby gets separated from its mother's body. It is therefore very important to use sterilized instruments for the same. The cord has to be cleaned and dried very carefully. The everyday cleaning of the umbilical cord with alcohol would not allow any kind of infection or bacterial growth.
Check Baby's Heartbeats
A doctor always checks the baby's pulse soon after his birth. 100 BPM is considered to be the usual newborn heart rate. If the pulse is less than that, the baby can be artificially ventilated on a doctor's advice. It is very easy to judge the newborn's heartbeats, even without any pediatric stethoscope.
Observe Lack of Vitamins
A newborn is generally observed lacking vitamin K, so a natural vitamin K injection of 0.5 to 1.0 mg is given to them a few hoursafter their birth. This prevents hemorrhagic disease, which affects one in 10.000 babies.
Also Read: 5 Reasons Babies Cry during Breastfeeding
Be Pateint
Newborns are very sensitive, so the immediate care of newborns is an important process that requires a lot of knowledge and patience. Newborns have to be cared for diligently, so they remain healthy and strong in the short-term and have a platform to take into adulthood.
Take Shifts
When the cranky baby starts giving you sleepless nights, both parents should start taking turns. If the mother has been up all day trying to soothe the baby, the father must take care of the nights.
Mimic the Womb
Swaddle, shush and swing when your baby gets fussy. Hold the baby to your side to give a calming reflex.
Bathing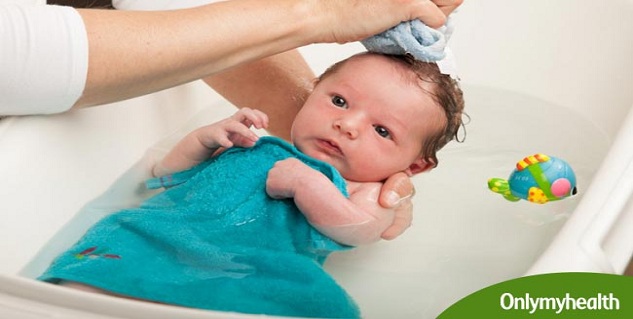 You must relax and take it slow. Wash around the umbilical cord area because the faster it dries up, the sooner it will fall off. You can use a sponge bath at this stage. Place the baby on a towel and gently wash the areas that have to be cleaned.
Image source: Getty Images
Read more on Newborn Care.
For more related articles, Download OnlymyHealth App.