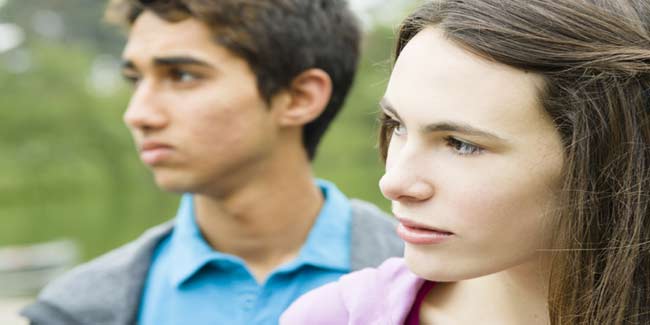 Unplanned pregnancy, especially during teenage may be a troublesome affair. Women become pregnant as a teenager, sometimes unknowingly and face challenges later on. Teenage is not the right age to handle emotional, physical and financial pressure of pregnancy. Raising a child is another concern to be considered before making any decision on the next step.


Don't panic and deal with the challenge of teen pregnancy courageously. This is not the time to show emotions of anger, disappointment and sadness, but to set things right. It is not surprising that you will be scared when you come to know about your pregnancy, but you need to keep nerves for doing the needful.
Dealing with Teen Pregnancy
The foremost step for a pregnant teen is to make a decision on whether it is right to continue her pregnancy or not. Pregnant teens should give a second thought to be certain that they will be able to take care of their unborn child. They may also give up the baby for adoption whenever they wish. In a nutshell, a pregnant adolescent has three options: parenthood, adoption or abortion.
The second thing to do after a positive pregnancy test is to notify the baby's father. Tell him what you want to do and convince him for the same. Ask him to help you take appointments and be there for you emotionally. If he disagrees, don't lose hope.
Receiving medical advice will reveal all the aspects of teen pregnancy to you. Consult a reliable health care provider and put forth your doubts. Ask for their recommendations to help you decide the next step.
What Ensures a Healthy Teen Pregnancy
If a pregnant teen has decided to go on with the pregnancy, following should be done to ensure a safe and healthy pregnancy.
Emotional support is crucial. Therefore, talk to your parents and convince them that you are willing to go through the pregnancy. If it is not possible for you to involve parents, seek someone with experience to help you in the pregnancy term.
Prenatal care, which involves all aspects of maternal care, should be received with an immediate effect. To fund it, seek help from parents or institutions that render free prenatal care.
Adhering to prenatal check-up schedule, medications and diet plan is essential for ensuring a healthy teen pregnancy.
To understand the process better or to seek encouragement, join a teen pregnancy support group.

Besides physical preparation, emotional preparation is equally important.
Read more articles on Teenage Pregnancy.