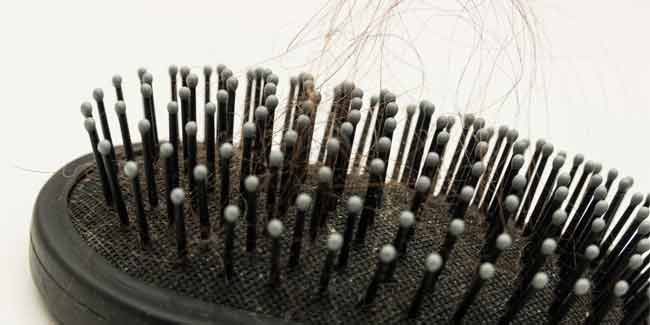 Losing hair at turn of every season isn't less than a nightmare. It is a common problem among men and women, which lasts for four to six weeks. However, it often leaves you worried on how to take proper care of your locks and treat 'ho
Seasonal hair loss is the unjustified hair we lose at the turn of every season. It could be any season, but mostly seasonal hair loss is highest during winter.
The causes for seasonal hair fall are quite a lot and knowing them is important for preventing hair loss. Such seasonal hair fall may only last 4 to 6 weeks, but it's mostly enough to lower your moral and leave you worried about how best you can care for your hair. Seasonal hair loss is a very common problem and the following can be the root causes:
Lack of exposure to Sunlight:Seasonal hair loss in women is mostly seen in winters. During winters, exposure to sunlight is minimal. Therefore, due to lack of vitamin D synthesis in the body, winter is the main reason for seasonal hair loss in women. Lack of sunlight often leads to hair falling out in clumps.
Excessive Sweating:Seasonal hair loss in men is generally seen in summers. Due to unavoidable exposure to sunlight, the scalp sweats excessively. It causes acne like spots on the scalp leading to severe itching, irritation and hair loss. Using an effective shampoo such as Nizoral will help you cope with the problem.
Weather Conditions:Seasonal hair loss can also be a result of harsh weather conditions. Summers and winters can make your hair terribly dry. Split ends, weak roots, dandruff, regular tying up of hair etc are a few reasons for hair loss. The best way to deal with this is to protect your hair from brutal weather conditions.
Avoid getting wet during rainy season. The rain water is mixed with different kinds of pollutants, which can damage hair.
The following steps can be taken to protect your hair from getting damaged or uprooted and can help give you lustrous hair:
Massage your scalp with warm coconut oil at least twice a week. Leave the oil all night long and wash it off the next day with a mild shampoo.
Hair ironing, perming, hair coloring or hair styling should be avoided if you are keen on having beautiful locks.
Use a hair pack of henna and curd to keep your hair nourished. Henna is very good for strengthening the roots of your hair.
Use minimal hair products since they prove to be very harmful for the hair in the long run.
Use protective clothing like scarves and hats to protect your hair. You lose a lot of hair while combing through the knots. Recently washed hair that are left open to dry are prone to forming tangles so if you are leaving home instantly after washing your hair, carry a scarf.
You can also carry protective gear such as umbrellas to keep out the sun or the rain.
Plait or tie your hair before you go to bed or before stepping out of the house.
Avoid using heat appliances such as hair-dryers or hair straightners regularly. Use them occasionally.
Read more articles on Hair Loss.