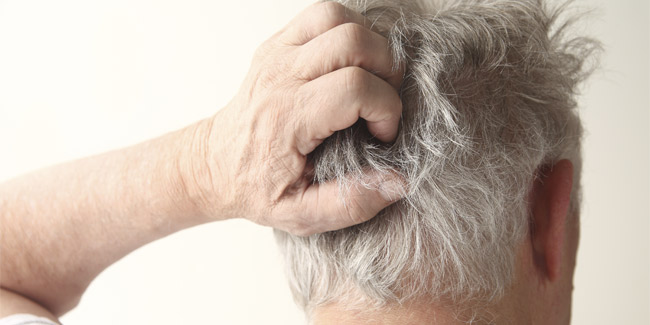 If you're looking for a cure for itchy scalp, you can cure it quite easily with a simple home remedies and diet changes
Many commercial scalp itch remedies have ingredients that actually add to the problem. One such element is Sodium Laureth/Lauryl Sulphate (SLS). This stuff is a very strong cleanser that is used to remove grease from engines. If it can take the grease off of an engine, it can remove the natural oils from your hair and scalp. A dry, itchy scalp can be a source of great annoyance. Scratching your head can make you look unpleasant and feel extremely uncomfortable. Often, the cure for a dry, itchy scalp is easy and very simple.

Easy Instructions:
Ensure that your hair is clean. Oil or dirt can clog pores and make your scalp feel itchy.
If your hair is clean, your itchy scalp might be due to an allergic reaction to a shampoo or other hair products. A new product might irritate your skin or your skin could have had a reaction to an old product. Change your hair care habit.
Hair dye and the chemicals used while perming can irritate the scalp. Use gentle lotions or creams to counter the itchiness.
Often, an itchy scalp is a sign of sunburn, which goes away once the skin recovers.
If your itchy scalp lasts for many days, check your hair for the white or greyish eggs that indicate lice. Treat lice immediately.

Causes and Symptoms of Itchy scalp

Dandruff is the most common cause of Itchy Scalp. Fungal and bacterial infections affect the scalp and cause itching. Lice may cause severe itching on the scalp. Factors such as dry scalp, poor hygiene, and excess of chemical hair care products, scalp sunburn and stress add to this problem. Scalp irritation, redness, pain and itching are the key symptoms of an itchy Scalp. The condition may also be noticed by the presence of pus filled bumps on the scalp and area behind the ears. Scratching the itchy Scalp continuously may further lead to scaling of the skin, swelling and hair loss.

Natural Home Remedies for Itchy Scalp

Lavender oil, eucalyptus oil, avocado oil and German chamomile oil are brilliant natural home remedies for Itchy Scalp. A mix of these oils with water can heal itchy Scalp.
Use olive oil, margosa oil, coconut oil and tea tree oil for itchy scalp. A mixture of olive oil and almond oil is a therapeutic natural cure for dandruff.
Lemon juice is also good for hair. Rub some lemon juice on the scalp and rinse the hair after a few minutes.
Apply Aloe Vera gel on the scalp for fifteen minutes and rinse it off.
Combing the hair 5-6 times before bed time is useful in improving blood circulation in the scalp.

Diet for Itchy Scalp

It is suggested to have judicious amounts of food rich in vitamin B, vitamin C, zinc and iron. Spinach, lettuce, pulses and other such vegetables that are rich in proteins are also helpful for the scalp and hair. Eat plenty of dairy products.