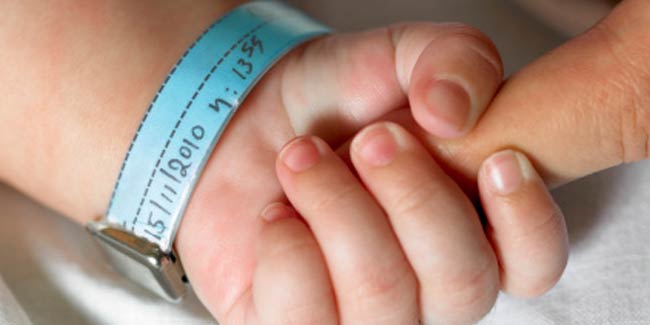 If you are looking forward to name your baby based on your and your partner's name, take a look at our quick guide.
To choose name for a new baby, as most expectant parents see it, is no simple task. While a lot of parents have already gethered a list of favourite names, for those who are looking to combine the mother's and father's name are confronted with very few options. An interesting aspect of naming a baby by comibining the names of his parents is the significance such a practice has i.e. to imply that the baby has a mixture of both the mother's as well as father's traits.

Combining the parent's name to create new name is a good way to get a unique yet meaningful name for baby. To do so, you can either use first name of both the parents or simply break up the names and combine them to get a new name.
Ways to Create Baby's Name
First, make up your mind on what kind of a name you want to give your baby. Would you like your baby to have a completely new name? For instance, would you like the name to have a traditional touch or would you rather like it to be just a mix of your names? Does the name necessarily need to be easily pronounced or spelled? The name must be gender specific (i.e. a girly name for girl child such as Cinderella) or sound unisex (such as Amber). Jot down these guidelines so that you don't miss out on anything when you are creating a name for your baby.

Secondly, write down syllables in the parents' name on a sheet of paper and try out their different combinations. You can even use scramble letter game to try various combinations of words.
Try using different combinations of syllables. Few tips are listed below:
Combine dad's name with one of the letters from mom's name. Try to work out a new name by mingling up syllables from bo0th the names. For instance, by exchanging syllables of Jessica and Simeon you can create names such as Cassie, Jamison, Jason and Josie.
Use mother's last name as middle name of baby. This can work for both the girl and the boy child.
You can use mother's last name as first name to name the the baby boy.
If the full name does not work then cut the name short. For instance, Aderson can be named as Ander and Jameson can be used as James for boy child or Jamei for girl.
You can use the name of one of the parent and customise it a bit. If mother's name is Kylie then her baby boy can be names as Kyle.
Keep out of names that give our a negative image or are linked with thinkgs that may be offensive in nature. Remember that your motive is to find a name by which your child will be presented to others, not that you have to just make up a combination from your names.
Image courtesy: Getty Images

Read more articles on Baby Names.