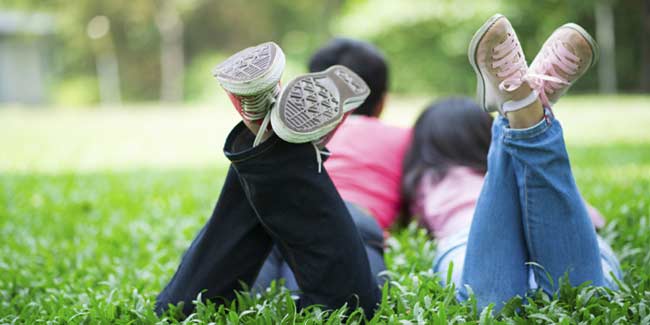 Most pregnant teens panic when they come to know about their pregnancy. Instead of panicking, pregnant adoloscents should patiently deal with the circumstances. A pregnant adolescent has the options of parenthood, adoption or abortion. They must leave behind emotions of anger, disappointment and sadness to be able to cope with teen pregnancy.
1. Consult Health Care Provider
First, visit a health care provider to confirm the pregnancy. If the health institution confirms it, seek for the support of your parents to help you do the needful. It is completely up to pregnant teens to decide on their next move. If parents are not there for you, ask the baby's father to help you choose the best option and assist you in the process.
Ask the health care provider about all the aspects of pregnancy, especially the chances of having a healthy pregnancy if you have decided to go on with it. A thoughtful decision should be taken after discussing all the pros and cons of pregnancy and raising the baby.
2. Plan of Action
After considering all the three options, pregnant teens need to ascertain that the next step is carried out under the able guidance of a health care expert. The plan of action should be to ask for the assistance of a pregnancy counsellor. If you have made a decision to abort, make sure that it is done at a certified institution. If you have decided to give the baby for adoption after childbirth, look for the right organisation to take care of the newborn.
3. Be Ready to Face Complications

Be ready and take responsibility to deal with the aftermaths of pregnancy. Even if you choose to give your baby off for adoption , thereby obviating the task of taking care of the baby. prepare yourself to manage post delivery complications. Instead of a careless or laid-back attitude, pregnant adolescents need to prepare themselves to deal with post pregnancy complications.
4. Ways to Overcome Stress
Figure out ways to get over the emotional, physical and financial pressure of pregnancy. Ask for emotional support of your parents or the baby's father. If they disagree to be there for you, ask for assistance of non-profit organisations to help you without losing hope. Pregnant teens may also join a pregnancy support group to get acquainted with the condition.
5. Ensuring Healthy Pregnancy
For a healthy teen pregnancy, an adolescent needs prenatal care, regular prenatal check-ups and diet planning.