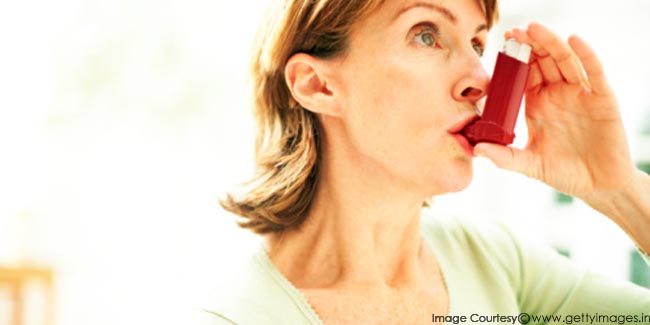 Do you fear getting an asthma attack almost always and especially when you are in a social gathering? Worry, no more because we provide you with the right assortment of remedies to cope with an asthma attack.
Do you fear an asthma attack? Are you constantly worried when the next attack might occur? This kind of fear or anxiety can make the experience of an actual asthma attack even worse and can develop into a vicious cycle. Many people after a traumatic asthma attack can develop a fear or phobia of it. This happens because your mind can affect your body's response during an asthma attack and worsen the attack or make it seem like a dreadful thing. But you really don't have to become irrational or obsessed with the fear an asthma attack. You can break this vicious cycle by learning how to cope, relax, and be prepared for an asthma attack.

Develop Emotional Control: If you are well prepared to handle an acute attack it may make you feel better according to experts. To overcome your dreadful thoughts:
Consult your doctor for an asthma management plan.
Keep extra rescue inhalers and take them with you wherever you go (office, shopping or even a friend's place).
Carry your doctor's number and a cell phone with you always.
Take all your medications as recommended.
Go for regular follow-ups with your doctor especially during seasons when allergies and asthma triggers are worse.
Learn to Relax: You may feel it is easier said than done but you can gain asthma control despite stress and anxiety, using relaxing techniques learned during yoga, deep breathing, and meditation.

Get Help: If needed, consult a mental healthcare professional for depression, anxiety, or panic disorder related to asthma. They can teach you cognitive behavioural therapy so that you can concentrate on your strengths and focus on positive thoughts rather than the negative ones that are keeping you chained in the panic and asthma attack cycle.

If you dread your next asthma attack, being prepared, planning how you can improve your asthma control and some relaxation training can make you feel positive about how to handle an acute asthma attack.
Read more articles on Asthma.