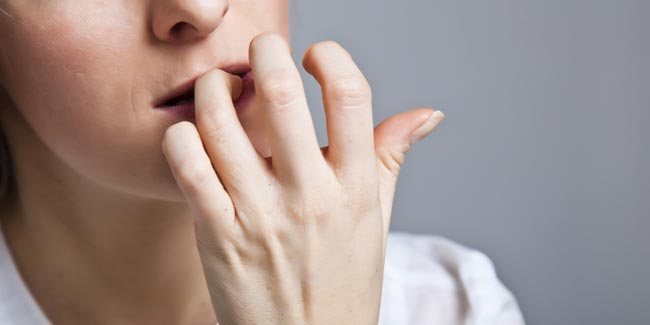 A relationship is always marred with anxiety, there is anticipation for everything, there is a constant doubt reeling around your head. It may not be anything specific, it doesn't really have to be a doubt on your partner being infidel, it doesn't have to be whether he or she is lying to you; it could be the simplest of things that can cause anxiety in you. Before you start getting cold feet, and a sense of nervousness wraps around you, take a look at how you must cope with anxiety in a relationship.

[Read: How to Rescue a Relationship]

Identify the Cause

Most often you will find yourself anxious for no apparent reason, and if you really want to get past this then you will have to first identify the cause. If you think you are unsure then do talk to your partner about it, ask him or her if he or she has any such unknown anxiety creeping up in them. Most times you will find that it is suspiciousness, neediness or impulsiveness that would cause this anxiety. Address these issues politely with your partner.

Talk with a Third Person

You could try and bring a third person in whom you can trust, and discuss these issues. It is always wiser to listen to someone who is not in your state of mind or situation, the reason being that people outside in a relationship can think clearly and give the right advice. You would be thinking from the point of view of a person on love and relationship and there is probably a lot that you will miss. Therefore, it is better that you confide in someone who is not 'head over heels', he or she is a better thinker than you at this point in time.

Prepare for the Worst

Once you have identified the cause for your anxiety you should learn to prepare yourself for the worst. Think what could be the worst case scenario and try to visualise it, imagine yourself in the situation and how you would work it through. Once you have an idea of what to expect then you are prepared for it, and then nothing would be a surprise for you or would catch you off guard. It could be the fear of rejection, it could be a break up or anything else, just be prepared for the worst case scenario.

[Read: 10 Tips to save your Relationship]

Don't take to Vices

Taking up drinking or drugs is not good, so if this is one of your plans of coping with anxiety then please stop now. Such things will only make matters worse and you will not be able to get any peace of mind. Therefore, try and stay away from drugs and alcohol, instead try to be fit and healthy if you want to have clarity of mind. Coping with anxiety and stress isn't easy but there is nothing that is worse than becoming a recluse and trying to seek solace in things that will only do you harm.

Remove Anxiety

This may sound a little farfetched, but you will have to find ways to beat and remove anxiety. Every person is different in how they deal with it, you could want to do meditation, someone else may keep busy doing what he or she loves all the time. You must try to keep your preoccupied doing something or the other and your anxiety some reprieve.

You could go for professional help if you want to deal with your anxiety well, this could be very helpful as you would also be under medication and things will be better slowly.

Read more articles on Relationship Help