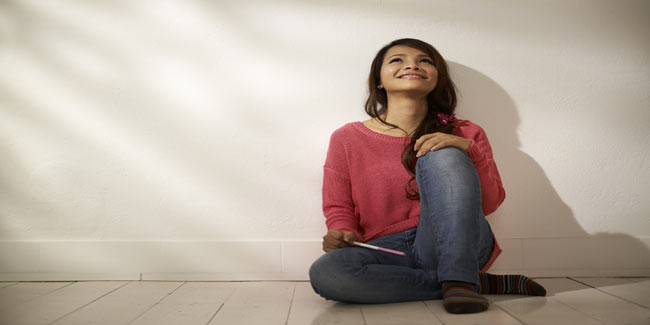 It is of utmost importance that you have a combination of regular exercise regime and a balanced diet in order to get pregnant. Most importantly try to conceive at the opportune moment.
If you are trying real hard for quite some time to get pregnant then you must be going wrong somewhere. All the tips and ideas that you are getting from people will never work unless you do it all right.
Our past-paced modern lives have made it hard to get pregnant. Some couples do not encounter trouble in conceiving whereas some may require putting efforts in getting pregnant. There are certain tips on how to get pregnant fast, following which can a help a couple in conception.
Time of your Next Menstrual Cycle
It is one of the most important steps to conceive quickly. Women, who have regular monthly cycles, which occur after every 28 days, can easily figure out the date of their ovulation date by counting 14 days from the first day of their last period. They can use ovulation calendar or ovulation calculator to determine the exact ovulation date.
The Right Intercourse Position
The best position to increase the chances of conception is one in which man is on top. Positions, such as woman on top of the partner or standing position should be avoided. In these positions, there are chances that the sperm will flow out of the vagina. Besides, use of scented tampons, vaginal sprays and artificial lubricants should be stopped for conception. These can cause vaginal infections and are capable of removing cervical mucus. Immediately after sexual intercourse, a woman must place the hip region on a raised platform, such as a pillow for five to ten minutes. This will raise the vagina and possibilities of getting pregnant will increase.
Cervical Mucus
There is the time of ovulation every month for a woman when she is most fertile. This is also the time when her cervical mucus is clear, slippery and thick. This is the the right time as the situation allows maximum chances.


Leading a healthy lifestyle
Women seeking to conceive should adapt healthy lifestyle practices. Sticking to a balanced diet efficiently manage the production of hormones in both men and women. Unhealthy dietary practices can affect the production of fertile sperms and similarly, it can result in elevated oestrogen levels in women. Such hormonal imbalance may lower the chances of a woman to become pregnant.


Reduce Stress
If a couple is planning to have a baby, they should avoid taking stress as it can lead to hormonal disturbances in both of them. It is very important that both the parents are very relaxed and calm.
Folic Acid
Doctors advise intake of folic acid to women to heighten their possibilities of conception. Folic acid is naturally found in green and leafy vegetables such as spinach, broccoli and asparagus. Beetroot is another excellent and natural source of folic acid. In addition, doctors also prescribe folic supplements.
While following the aforementioned tips, it is also of crucial importance to restrain from unhealthy lifestyle practices such as smoking, drug use and alcohol.
Read more articles on Conceiving.